All Fiat 500 Production Moving to Poland in 2015?
Fiat
is in the business with its new
Fiat 500
which is expected to come in 2015. The news that is of concern here is that there is a chance that the production of this smart little monster will be merged into a single polish plant.
European automotive news being the source, it is said that the production of Fiat is likely going to be ceased in the Mexican plant located in Toluca, reason being that this is more suitable to cope with the European production needs. So they are freeing up more North American capacity and planning to create identical Fiat 500 design for all markets.
At present Fiat is dealing with the two models of 500 which are mechanically same but structurally different, to target European and North American market. One of the model is assembled at Tychy, Poland assembly plant. With the shifting of all the production to the Polish plant, it is expected that the development and the production cost will be decreased, it is expected according to the source. This will also help to fill up the capacity gap that recently occurred in the Tychy plant that has built just 300,000 units as compared to the unit production in 2009 which was more than double of the above mentioned figure. According to reports, as the
Chrysler
's North American production is reaching its limit, Fiat plants located in Europe will be used to meet the production demand, meanwhile a new plant is being built at North America. As far as Toluca is concerned, it is difficult to say that what replacements Chrysler will offer for Fiat 500, as it also produce
Dodge
Journey
.
Latest modifications of
Fiat 500

Fiat 500
Production: 2007 - PRESENT
Modifications: 63
Latest reviews and tests of
Fiat

automobiles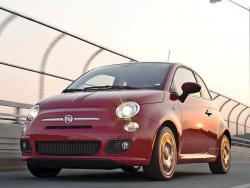 Fiat 500 Sport 1.4 16V Air - Defiant and Attractive
Article added: 30 October 2011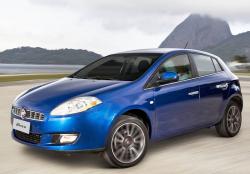 Fiat Bravo Essence Dualogic - Not All that Glitters is Gold
Article added: 25 March 2011
Commentaries about «
All Fiat 500 Production Moving to Poland in 2015?

»
Auto news navigation
Recent commentaries
Paul I love my Chrysler GTS turbo injection 2.2 1988 februari, My father imported this car in ...
Chrysler GTS Turbo
CHRISTOPHER THE VEHICLE LOOK GOOD AND WELL DESIGNED. i WILL LIKE TO OWN ONE. HOWEVER, I MAY PREFER A ...
Mitsubishi Pajero Pinin L...
Mamoloko I really want a demo of Hyundai i20 2015 in red or white...pls assist,this is my dream ...
Hyundai i20 1.25 i-Motion
gunasekaran- hi, i want to contact with daewoo motars korea..Bcause i am having daewoo nxiia petrol ...
Daewoo Nexia
cardro Where's the FoRd Sierra LX 2.0 1989 ...
Ford Sierra