Fiat 500 Cattiva Concepts Showcase Design to Enhance Personality
Fiat
came up with the two new concept designs at the Detroit Auto Show. The aim of both these designs was to enhance the inside and outside looks of two of its 500 models that are 500 Turbo and 500 Abarth.
The name of the first design was
Fiat 500
Cattiva, 500 turbo being its ancestor. It had shiny Rame exterior with a Nero contrast. The Nero contrast was present at the Headlight buckets, parking and tail lamps and on the spoilers present on the roof. It was equipped with the special 16" alloys integrated in the sport oriented suspension inside the fenders and colored Satin Grey. Moving towards the interior, it had Matte Nero interface with the leather sport seat coverings. The exclusive Beats audio system was also the part of the package.
The second design that was derived from the Abarth was Fiat 500 Tenebra. It had Grayish outside contrasted with same Nero color. With all the Nero contrasting same as that of Cattive, its alloys were painted as Nero Chrome. Adding to the beauty of the design, it had body stripes and mirror cap painted grey in color with a large iconic scorpion painted on its roof. The inside of the design was equipped with the leather seats and other enhancements from Abarth. Steering wheel design is flat bottom and Beats Audio system is embedded in compliance with standards.
Latest modifications of
Fiat 500

Fiat 500
Production: 2007 - PRESENT
Modifications: 63
Latest reviews and tests of
Fiat

automobiles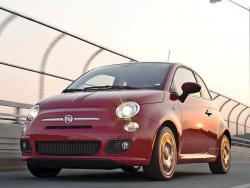 Fiat 500 Sport 1.4 16V Air - Defiant and Attractive
Article added: 30 October 2011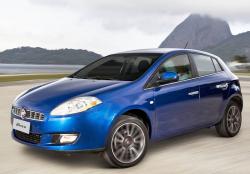 Fiat Bravo Essence Dualogic - Not All that Glitters is Gold
Article added: 25 March 2011
Commentaries about «
Fiat 500 Cattiva Concepts Showcase Design to Enhance Personality

»
Auto news navigation
Recent commentaries
Paul I love my Chrysler GTS turbo injection 2.2 1988 februari, My father imported this car in ...
Chrysler GTS Turbo
CHRISTOPHER THE VEHICLE LOOK GOOD AND WELL DESIGNED. i WILL LIKE TO OWN ONE. HOWEVER, I MAY PREFER A ...
Mitsubishi Pajero Pinin L...
Mamoloko I really want a demo of Hyundai i20 2015 in red or white...pls assist,this is my dream ...
Hyundai i20 1.25 i-Motion
gunasekaran- hi, i want to contact with daewoo motars korea..Bcause i am having daewoo nxiia petrol ...
Daewoo Nexia
cardro Where's the FoRd Sierra LX 2.0 1989 ...
Ford Sierra