Fiat 500C Abarth 2013 Rocks You Like a Hurricane
Fiat 500C
2013, is launched at the Los Angeles combining all the best features from the Scorpion collection such as fresh air motoring and elevated performance.
Adding to the beauty, it has folding canvas roof that can open up at 50 miles per hour and disappear in the rear spoiler at 60 miles per hour.
The experience is great when your car moves from standing still to sixty miles per hour in just 7 seven seconds or so. Yes, the
Fiat
's 1.4 litre, Multi air is so good to support 160 horsepower and 170 pound-feet of torque that is much better than the standard of 155 pounds-feet. The car is equipped with the 5 manual shifts. Moreover the exotic sound of the engine that rages into your ears with no roof on top takes you into another world.
The car has all that is needed to support its sporty nature and is much better than its previous version. What's more you expect if your car has a suspension with enhanced springs, quicker steering and efficient braking, larger half shafts and CV joints and adding to the delight an additional and optional 17-inch alloy and three setting ESC that adds to the beauty of the car and fun of driving. In order to give you the real racing experience, the car has that black leather one-piece seats that give you surge and bumps.
You donít like the sweet engine voice? The 500C came up with the ability to be customized as per need and you can get a Beats audio system by Dr Dre, which comes with six speakers a subwoofer. You can also enjoy free driving experience of the Abarth guided by the instructors at Richard Petty Driving Experience.
Latest modifications of
Fiat 500C

Fiat 500C
Production: 2010 - PRESENT
Modifications: 33
Latest reviews and tests of
Fiat

automobiles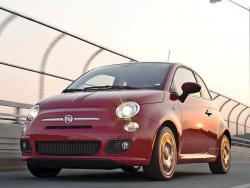 Fiat 500 Sport 1.4 16V Air - Defiant and Attractive
Article added: 30 October 2011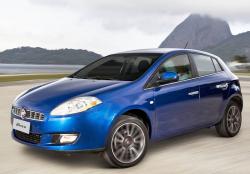 Fiat Bravo Essence Dualogic - Not All that Glitters is Gold
Article added: 25 March 2011
Commentaries about «
Fiat 500C Abarth 2013 Rocks You Like a Hurricane

»
Auto news navigation
Recent commentaries
Paul I love my Chrysler GTS turbo injection 2.2 1988 februari, My father imported this car in ...
Chrysler GTS Turbo
CHRISTOPHER THE VEHICLE LOOK GOOD AND WELL DESIGNED. i WILL LIKE TO OWN ONE. HOWEVER, I MAY PREFER A ...
Mitsubishi Pajero Pinin L...
Mamoloko I really want a demo of Hyundai i20 2015 in red or white...pls assist,this is my dream ...
Hyundai i20 1.25 i-Motion
gunasekaran- hi, i want to contact with daewoo motars korea..Bcause i am having daewoo nxiia petrol ...
Daewoo Nexia
cardro Where's the FoRd Sierra LX 2.0 1989 ...
Ford Sierra