Ford Focus EV's Slow Sales Trigger Massive Incentives
Ford
is facing problems in attracting the buyers for the new
Ford Focus
Electric s reported by the Detroit News. In order to have a good sale, the producers are offering certain incentives to attract more buyers.
The incentives include an off of US 10,750 on a three year lease. Moreover you can now buy the EV at a price less than that of the original price by $2000, i-e you can buy it for only $37,995. Moreover you can enjoy discount of another $2000 if you buy an EV outright, and you can also get 1.9 percent of financial support if you place the order through Ford Motor Credit. Potential government incentives do not include any of these. Last year the sale of Ford was 685 units out of 1627 that it built.
The trend of offering incentives to increase buyers is not only with the Ford but Nissan has also offered a price cut down by 18 percent for 2013 of its leaf vehicle, made in the USA, which is now available at $28,800.
At present you can get a Focus Electric for as little as $285/month with a down payment of $930 on a 36-month lease with a warrantee of 10,500 miles per year.
Latest modifications of
Ford Focus

Ford Focus
Production: 1998 - PRESENT
Modifications: 440
Latest reviews and tests of
Ford

automobiles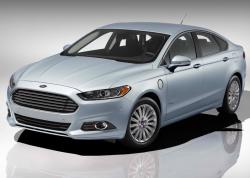 Ford Fusion 2013 - Sedan with Unique Look
Article added: 18 February 2013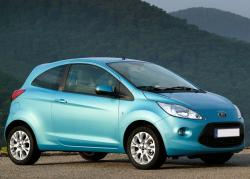 Ford Ka 1.0 - Model With the Lowest Price
Article added: 30 June 2012
Commentaries about «
Ford Focus EV's Slow Sales Trigger Massive Incentives

»
Auto news navigation
Recent commentaries
Paul I love my Chrysler GTS turbo injection 2.2 1988 februari, My father imported this car in ...
Chrysler GTS Turbo
CHRISTOPHER THE VEHICLE LOOK GOOD AND WELL DESIGNED. i WILL LIKE TO OWN ONE. HOWEVER, I MAY PREFER A ...
Mitsubishi Pajero Pinin L...
Mamoloko I really want a demo of Hyundai i20 2015 in red or white...pls assist,this is my dream ...
Hyundai i20 1.25 i-Motion
gunasekaran- hi, i want to contact with daewoo motars korea..Bcause i am having daewoo nxiia petrol ...
Daewoo Nexia
cardro Where's the FoRd Sierra LX 2.0 1989 ...
Ford Sierra