Ford C-Max Breaks Hybrid Launch Sales Record
Ford C-Max
has achieved the title of the premier selling hybrid vehicle initially in two months by selling 8,030 units in the months of October and November.
The award was previously held by Toyota Camry that sold the 7,300 units in May-June 2006. So the victory of Ford C-Max is significant. As compared to the first hybrids in the US market that are Toyota Prius and
Honda
Insight
launched in 2000, the sales of Ford C-Max is increasing three times faster.
Quoting the statement of the
Ford
's group marketing manager C.J.O'Donnell, he said "Dealers are seeing on overwhelmingly positive response to C-Max hybrids and are excited to finally take on the Prius, with some offering comparison test drives right on their lots".
With the sale of 7,157 units with the C-Max in the lead, November was the best selling month for Ford. As the company thinks that more than half of its hybrid sale takes place in the fourth quarter, the Ford sales will reach to a new record during that period. The claim is true to a greater extent because the production of
Fusion
Hybrid and Fusion Energy models has gathered pace in the Ford plants. Rolling out the C-Max Energi PHEV, the sales of C-Max hybrid reached to 4,848 units in November, that was 52% greater than that of October.
According to a study conducted by the Maritz for Ford, the fuel economy is the driving force for the buyers to decide a new vehicle. As the adoption of hybrids has taken a long time, but now 60% of the buyers are preferring hybrid vehicles. In November, as reported by Ford, the total sale of hybrid vehicles raised up to 4% of the total industry sales.
According to Ford's claim, there are 8 featured models of C-Max with per gallon mileage of 40 miles, minimum. The claim that Ford had made during its campaign of 47 mpg EPA combined city/highway rating to take hold of the Prius market has been left out. Talking about the present situation, the mileage claim is not able to affect the sales as for now, but different results may show up at a later stage.
Latest modifications of
Ford C-MAX

Ford C-MAX
Production: 2007 - PRESENT
Modifications: 80
Latest reviews and tests of
Ford

automobiles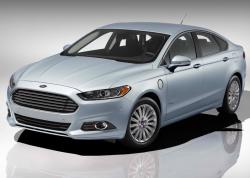 Ford Fusion 2013 - Sedan with Unique Look
Article added: 18 February 2013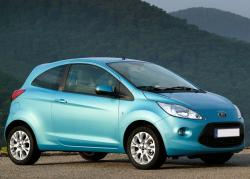 Ford Ka 1.0 - Model With the Lowest Price
Article added: 30 June 2012
Commentaries about «
Ford C-Max Breaks Hybrid Launch Sales Record

»
Auto news navigation
Recent commentaries
Paul I love my Chrysler GTS turbo injection 2.2 1988 februari, My father imported this car in ...
Chrysler GTS Turbo
CHRISTOPHER THE VEHICLE LOOK GOOD AND WELL DESIGNED. i WILL LIKE TO OWN ONE. HOWEVER, I MAY PREFER A ...
Mitsubishi Pajero Pinin L...
Mamoloko I really want a demo of Hyundai i20 2015 in red or white...pls assist,this is my dream ...
Hyundai i20 1.25 i-Motion
gunasekaran- hi, i want to contact with daewoo motars korea..Bcause i am having daewoo nxiia petrol ...
Daewoo Nexia
cardro Where's the FoRd Sierra LX 2.0 1989 ...
Ford Sierra