BMW 6-series Gran Coupe · photos, packages and modifications
Mercedes CL
is the Gran Coupe
6 series
even though the
Mercedes model
has been around for quite a long time compared to
BMW
model. It is based on the same
6 series Coupe
platform but he stretches length was increased compared to the 113 mm which allowed enough room in the rear part of the cabin to allow more legroom and a decent boot size with the seats folded. Handling of the large car is equally impressing and even though choosing options may cost you you can benefit from the chassis option. The choices of units in petrol include the 640i six cylinders and the 650i V8 unit however in the UK market the 640d was the best seller among all. From the front view the Gran Coupe is no different from the Coupeitself. It contains the same shark like nose and a grille that is forward slanting creating a front end that looks aggressive. The low slung, stretched profile allows it to have a rather sporty look even for a vehicle measuring over 5 meters length wise.
The Gran Coupe weighs an amazing 1,850 kg and still handles the most brilliant way. Standards include variable dampers and a comfortable ride even in the model's most firmest Sport+ mode. If you choose the option of the Active Drive system adds on the anti roll bars, a beautifully balanced ride with the car staying flat on corners. Also included is the option of an Integral Active Steering system which steers the rear and front tires equaling to a well weighted responsive steering that crisply reacts to the inputs. The 640i producing 316 bhp engine revs freely and gives a beautiful sound whereas the 650i model producing 444 bhp with the V8 4.4 litre turbo engine is brutally quick. However the 640d tops both and delivers a storming sprint of 0-60 mph in 5.4 seconds along with superior fuel economy too.
All Gran Coupe engines are tested and tried elsewhere in the entire range and so any major problem in the mechanics is seldom ever to occur. The optional safety equipment range is huge containing BMW pedestrian recognition Night vision, Surround view, Speed limit display, Park assist, Lane departure warning system, Change warning system and Head up display with full of colors to glue your eyes on the road full time.
The dashboard is Coupe identical and slants to the driver equipped with the same massive 10.2 inch display screen. The build quality and material are exceptional and a large variety of interior trims are available with a large option of exterior paints also. The Gran Coupe is branded by BMW as a 4+1 instead of a 2+2 Coupe and so a skillful fifth passenger can bestride the middle console however the raised seating leaves very little headroom whereas the legroom is spacious and generous and contrasting to other Coupes the rear seats actually fold flat expanding the narrow 460 litres boot to a 1,265 litres. Also included is the ski hatch which allows longer items to fit in.
A table of all modifications of
BMW model 6-series Gran Coupe
Latest reviews and tests of
BMW

automobiles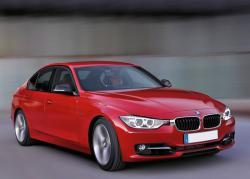 BMW 3 Series: It Is Even More Breath
Article added: 11 July 2012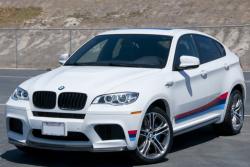 BMW X6 M 2013 Model Year
News added: 03 October 2012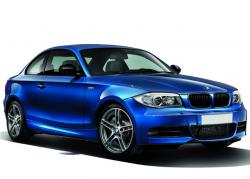 BMW Launches 2013 135is Coupe and Convertible
News added: 14 May 2012
Commentaries about «
BMW 6-series Gran Coupe

» car model
Other BMW models
Recent commentaries
Paul I love my Chrysler GTS turbo injection 2.2 1988 februari, My father imported this car in ...
Chrysler GTS Turbo
CHRISTOPHER THE VEHICLE LOOK GOOD AND WELL DESIGNED. i WILL LIKE TO OWN ONE. HOWEVER, I MAY PREFER A ...
Mitsubishi Pajero Pinin L...
Mamoloko I really want a demo of Hyundai i20 2015 in red or white...pls assist,this is my dream ...
Hyundai i20 1.25 i-Motion
gunasekaran- hi, i want to contact with daewoo motars korea..Bcause i am having daewoo nxiia petrol ...
Daewoo Nexia
cardro Where's the FoRd Sierra LX 2.0 1989 ...
Ford Sierra