BMW Z3 Coupe · photos, packages and modifications
Z3 Roadster
that BMW unveiled in 1996.
BMW
used a hatch like rear section whose styling line received a lot of criticism to replace the soft top. In addition, line's engines, which are the most powerful, benefitted the new Z3 Coupe since the initial 2.8l 6-cylinder in line and the 3.0L straight (whose introduction was in 2000) were part of them.
A sportier M model that had the most advanced 3.2L S52 engine was very beneficial to the Coupe variant just as it was to the Z3 Roadster. In 2001, manufacturers fitted a dynamic brake control system, which they developed at that time, and standard side airbags into the Z3 Coupe.
The Z3M Coupe was first launched by BMW in 1998. A shooting brake body style and a chassis that was much stiffer were the features of the M Coupe, which was just like M Roaster model. This car, which had a similar body as that of the Z3 Coupe, was just like the BMW Z3 but its version was high performance thanks to its design.
A 3.2L 6-cylinder inline engine that delivered 321 hp in Europe or 240 hp in the United States, were its initial features. The revision of these power plants was done in 2001 when BMW's 3.2L naturally aspired engines (S54) , which were the most powerful, delivered a 325 hp in Europe or 315 hp in the United States and in effect, were beneficial the M Coupe. The BMW sold it in more than 6,000 units across the world before its discontinuation in 2002.
A table of all modifications of
BMW model Z3 Coupe
Total modifications: 6
Model name
Body type
Door
Po- wer
Trans- mission
0-100 km
Max spd
Fuel
Fuel rate
BMW Z3 Coupe

2001 - 2002

M coupe
3
325 hp
5, Manual
5.3 s
250 km
Petrol
11.1 l
BMW Z3 Coupe

2000 - 2002

3.0i
3
231 hp
5, Manual
6.0 s
250 km
Petrol
9.5 l
3.0i
3
231 hp
5, Sequential automatic
6.3 s
242 km
Petrol
10.2 l
BMW Z3 Coupe

1998 - 2001

M coupe
3
321 hp
5, Manual
5.3 s
250 km
Petrol
11.1 l
BMW Z3 Coupe

1998 - 2000

2.8i
3
193 hp
5, Manual
6.8 s
231 km
Petrol
9.4 l
2.8i
3
193 hp
4, Sequential automatic
7.1 s
229 km
Petrol
10.4 l
Similar automobiles of other makers
Latest reviews and tests of
BMW

automobiles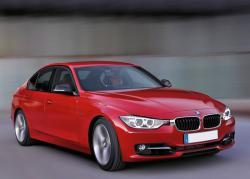 BMW 3 Series: It Is Even More Breath
Article added: 11 July 2012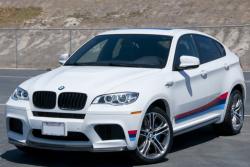 BMW X6 M 2013 Model Year
News added: 03 October 2012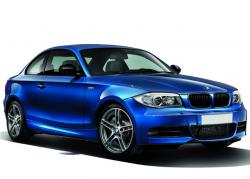 BMW Launches 2013 135is Coupe and Convertible
News added: 14 May 2012
Commentaries about «
BMW Z3 Coupe

» car model
Other BMW models
Recent commentaries
Paul I love my Chrysler GTS turbo injection 2.2 1988 februari, My father imported this car in ...
Chrysler GTS Turbo
CHRISTOPHER THE VEHICLE LOOK GOOD AND WELL DESIGNED. i WILL LIKE TO OWN ONE. HOWEVER, I MAY PREFER A ...
Mitsubishi Pajero Pinin L...
Mamoloko I really want a demo of Hyundai i20 2015 in red or white...pls assist,this is my dream ...
Hyundai i20 1.25 i-Motion
gunasekaran- hi, i want to contact with daewoo motars korea..Bcause i am having daewoo nxiia petrol ...
Daewoo Nexia
cardro Where's the FoRd Sierra LX 2.0 1989 ...
Ford Sierra