BMW Z8 · photos, packages and modifications
BMW
in 2000.The new Z8 model, which was similar to the Z07 concept car, whose unveiling was done at the Tokyo Auto Show in 1997, had design lines that were almost similar and manufacturers used aluminum lightweight components to build it. BMW Motorsport developed its Powertrain and in order to distribute its weight equally, it positioned it behind the front axle. Although the maximum speed of the car was 155 mph thanks to the speed limiter that it had, it would normally reach 186mph. A hard top that looked like the exterior line of the Z8 and a neon lighting system that the manufacturers had just developed were the features of the roadster. However, since it did not have cabin airflow owing to its hard top, limited slip differential, wind noise and its interior aesthetics were poor; many people criticized this model. Consequently, up until it was discontinued in 2003, the all-new Z8 Roadster did not sell much because of these reasons.
A table of all modifications of
BMW model Z8
Total modifications: 1
Model name
Body type
Door
Po- wer
Trans- mission
0-100 km
Max spd
Fuel
Fuel rate
BMW Z8

2000 - 2003

Z8
2
400 hp
6, Manual
4.7 s
250 km
Petrol
14.5 l
Similar automobiles of other makers
Latest reviews and tests of
BMW

automobiles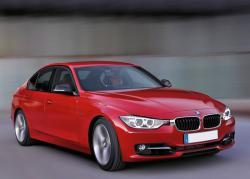 BMW 3 Series: It Is Even More Breath
Article added: 11 July 2012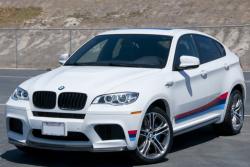 BMW X6 M 2013 Model Year
News added: 03 October 2012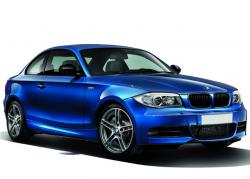 BMW Launches 2013 135is Coupe and Convertible
News added: 14 May 2012
Commentaries about «
BMW Z8

» car model
Other BMW models
Recent commentaries
Paul I love my Chrysler GTS turbo injection 2.2 1988 februari, My father imported this car in ...
Chrysler GTS Turbo
CHRISTOPHER THE VEHICLE LOOK GOOD AND WELL DESIGNED. i WILL LIKE TO OWN ONE. HOWEVER, I MAY PREFER A ...
Mitsubishi Pajero Pinin L...
Mamoloko I really want a demo of Hyundai i20 2015 in red or white...pls assist,this is my dream ...
Hyundai i20 1.25 i-Motion
gunasekaran- hi, i want to contact with daewoo motars korea..Bcause i am having daewoo nxiia petrol ...
Daewoo Nexia
cardro Where's the FoRd Sierra LX 2.0 1989 ...
Ford Sierra