CHRYSLER GS · photos, packages and modifications
Daytona
was featured with pop-up headlights and externally restyled in 1987. When you consider about the car sold at the time of 1987, you would probably come up with the result as Shelby Z. It was a trim level with an available Turbo II (174 horsepower (130 kW) - 200 lb.ft (271 NM)). This model was also featured with heavy-duty A555 transaxle with Getrag gears along with the intercooled version of the 2.2L
Chrysler
K engine. Apart from these features, it also upgraded with rear disc brakes and a front a sway bar with larger diameter. This model was named as Chrysler GS Turbo II and sold in Europe. In the mid-year 1986, in order to replace the Chrysler Laser more luxury-oriented trim line was added to the model. The features added to the model was standard as well as optional equipment and are, 12 button navigators that provides trip averages and estimated travel times with instant fuel ratings, leather interior, digital dash and an 8 way power enthusiast driver seat that was designed with mechanical Thigh and Lumber controls. The C/S package was again restyled in 1988. This time, only the base model Daytona designed with C/S package. Compared to the Shelby model Daytona was designed as lighter one without weight, by cutting the ground effects and elegant features of the C/S. In order to go through both the manual and automatic transmissions, a turbo 2.2 liter engine was featured in AGB model C/S.
A table of all modifications of
Chrysler model GS
Total modifications: 1
Model name
Body type
Door
Po- wer
Trans- mission
0-100 km
Max spd
Fuel
Fuel rate
Chrysler GS

1988 - 1991

Turbo
3
177 hp
5, Manual
7.9 s
216 km
Petrol
9.3 l
Similar automobiles of other makers
Latest reviews and tests of
Chrysler

automobiles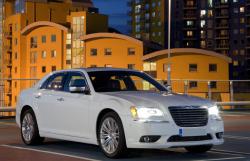 Chrysler 300C - German Stuffing
Article added: 21 December 2012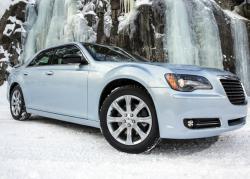 Ready to Chill with Chrysler 300 Glacier AWD Edition
News added: 18 January 2013
Commentaries about «
Chrysler GS

» car model
Other Chrysler models
Recent commentaries
Paul I love my Chrysler GTS turbo injection 2.2 1988 februari, My father imported this car in ...
Chrysler GTS Turbo
CHRISTOPHER THE VEHICLE LOOK GOOD AND WELL DESIGNED. i WILL LIKE TO OWN ONE. HOWEVER, I MAY PREFER A ...
Mitsubishi Pajero Pinin L...
Mamoloko I really want a demo of Hyundai i20 2015 in red or white...pls assist,this is my dream ...
Hyundai i20 1.25 i-Motion
gunasekaran- hi, i want to contact with daewoo motars korea..Bcause i am having daewoo nxiia petrol ...
Daewoo Nexia
cardro Where's the FoRd Sierra LX 2.0 1989 ...
Ford Sierra