CHRYSLER Le Baron Convertible · photos, packages and modifications
LeBaron
on J platform that is the derivative of K platform was released by
Chrysler
, after the discontinuation of first generation LeBaron convertible and coupe in 1986. Compared to the boxy predecessor the new LeBaron looked as aerodynamic and modern one. It was designed with the features of the steeply raked windshield, headlights hidden behind retractable metal covers, the curved style rocker panels that resemble Coke bottle and full-width taillight lenses. This model was named as Chrysler Phantom and marketed in Mexico.
The engines available with this model were 2.2 liter and 2.5 liter as turbo charged or aspirated naturally. When you consider about the year 1990
Mitsubishi
came with 3.0 liter engine capacity. Compared to the
Dodge
Spirit R/T used in the US market that offered the 2.2 liter turbo engine, Mexican Phantom R/T DOHC 16V also offered the same.
The full instrumentation and trip and fuel economy computer concepts were used to design the LeBaron. The interior of LeBaron was refreshed with center console design, gauge cluster, all new dashboard and door panel features in 1990. Compared to the models came in 1987-89 with blocky interior style, the new components of the LeBaron model was designed as smoother and more flowing. It also designed in order to overcome the model of the 1990s that was available with aero revolution.
The new sport package was installed with LeBaron convertibles, along with the features of accent stripe, monochrome appearance including body-colored grille and deck lid logo in 1992. Apart from these features, the design was also included with special blacked-out window moldings on coupe models, a black stripe below the taillights in place of chrome and 14-inch lace style wheel covers.
A table of all modifications of
Chrysler model Le Baron Convertible
Total modifications: 5
Model name
Body type
Door
Po- wer
Trans- mission
0-100 km
Max spd
Fuel
Fuel rate
Chrysler Le Baron Convertible

1993 - 1995

3.0i V6 LX
2
141 hp
4, Automatic
11.7 s
182 km
Petrol
9.9 l
Chrysler Le Baron Convertible

1990 - 1993

V6
2
141 hp
4, Automatic
11.7 s
182 km
Petrol
9.9 l
Chrysler Le Baron Convertible

1989 - 1991

GTC Turbo
2
177 hp
5, Manual
0.0 s
205 km
Petrol
9.3 l
Chrysler Le Baron Convertible

1989 - 1990

Turbo
2
152 hp
5, Manual
0.0 s
185 km
Petrol
9.6 l
Chrysler Le Baron Convertible

1988 - 1990

Le Baron Convertible
2
102 hp
5, Manual
0.0 s
165 km
Petrol
9.4 l
Similar automobiles of other makers
Latest reviews and tests of
Chrysler

automobiles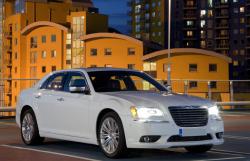 Chrysler 300C - German Stuffing
Article added: 21 December 2012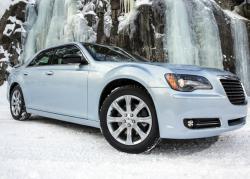 Ready to Chill with Chrysler 300 Glacier AWD Edition
News added: 18 January 2013
Commentaries about «
Chrysler Le Baron Convertible

» car model
Other Chrysler models
Recent commentaries
Paul I love my Chrysler GTS turbo injection 2.2 1988 februari, My father imported this car in ...
Chrysler GTS Turbo
CHRISTOPHER THE VEHICLE LOOK GOOD AND WELL DESIGNED. i WILL LIKE TO OWN ONE. HOWEVER, I MAY PREFER A ...
Mitsubishi Pajero Pinin L...
Mamoloko I really want a demo of Hyundai i20 2015 in red or white...pls assist,this is my dream ...
Hyundai i20 1.25 i-Motion
gunasekaran- hi, i want to contact with daewoo motars korea..Bcause i am having daewoo nxiia petrol ...
Daewoo Nexia
cardro Where's the FoRd Sierra LX 2.0 1989 ...
Ford Sierra