CHRYSLER Le Baron Coupe · photos, packages and modifications
The
Chrysler
LeBaron Coupe's first generation model remained in the market from 1977 to 1986 and was built using the K platform however a complete changed was witnessed after the introduction of the 1987 models. Several new features were introduced in the new models based on a brand new J platform. These changes included a waterfall grille and retractable headlights. This second generation LeBaron Coupe offered a engine choice of only two base types, the 2.2 litre and the 2.5 litre however later on
Mitsubishi
produced a new 3.0 litre engine which Chrysler used later on in its LeBaron 1990 models onwards. A turbocharged engine choice was also given in the Coupe's engine variants. Chrysler LeBaron though was slightly changed in design in 1993 however it was discontinued in the same year and was replaced by the Sebring Coupe.
A table of all modifications of
Chrysler model Le Baron Coupe
Total modifications: 4
Model name
Body type
Door
Po- wer
Trans- mission
0-100 km
Max spd
Fuel
Fuel rate
Chrysler Le Baron Coupe

1990 - 1993

Le Baron V6 Coupe
2
141 hp
4, Automatic
11.2 s
185 km
Petrol
9.5 l
Chrysler Le Baron Coupe

1989 - 1991

Le Baron GTC Turbo Coupe
2
177 hp
5, Manual
0.0 s
205 km
Petrol
9.3 l
Chrysler Le Baron Coupe

1989 - 1990

Le Baron Turbo Coupe
2
152 hp
5, Manual
0.0 s
185 km
Petrol
9.6 l
Chrysler Le Baron Coupe

1988 - 1990

Le Baron Coupe
2
102 hp
5, Manual
0.0 s
165 km
Petrol
9.4 l
Similar automobiles of other makers
Latest reviews and tests of
Chrysler

automobiles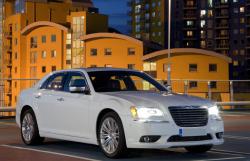 Chrysler 300C - German Stuffing
Article added: 21 December 2012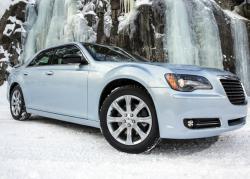 Ready to Chill with Chrysler 300 Glacier AWD Edition
News added: 18 January 2013
Commentaries about «
Chrysler Le Baron Coupe

» car model
Other Chrysler models
Recent commentaries
Paul I love my Chrysler GTS turbo injection 2.2 1988 februari, My father imported this car in ...
Chrysler GTS Turbo
CHRISTOPHER THE VEHICLE LOOK GOOD AND WELL DESIGNED. i WILL LIKE TO OWN ONE. HOWEVER, I MAY PREFER A ...
Mitsubishi Pajero Pinin L...
Mamoloko I really want a demo of Hyundai i20 2015 in red or white...pls assist,this is my dream ...
Hyundai i20 1.25 i-Motion
gunasekaran- hi, i want to contact with daewoo motars korea..Bcause i am having daewoo nxiia petrol ...
Daewoo Nexia
cardro Where's the FoRd Sierra LX 2.0 1989 ...
Ford Sierra