CITROEN 2CV · photos, packages and modifications
Citroen
produced a car, which was economical and it was named as a Citroen 2CV. Even though it was designed with more innovation and advanced technology, the quality of underlying engineering was not the best one and it was failed to fulfill the real quality. This is because of the uncompromised and unconventional looks it had and the inspired bodywork as deceptive one. This car was designed to make the French farmers to use car instead of horses and carts for their travel. It was treated as one of the most iconic cars of Citroen. In a technical review of the Autocar, this car was described as the extraordinary one because of the ingenious design and the most original design since the Model T
Ford
, in 1953.
It was described as a car with application of minimalism that too as the intelligent one by Car Magazine journalist and author L. J. K. Setright. This car had the features of low fuel consumption, versatility, low cost, simplicity of use and maintenance, reliability and off-road driving. All these things had been done easily because of the easily serviceable engine, a car-wide canvas sunroof for oversized loads that covered with the boot, light and extremely soft long travel suspension high ground clearance with adjustments.
Between 1948 and 1990 for 42 years, there were 3,872,583 2CVs produced. The small 2CV delivery vans model was produced at the rate of 1,246,306. Apart from these, the vehicles that were identical to 2CV produced including the Mehari: 144,593; the Ami: 1,840,396; the Acadiane: 253,393; the
Dyane
: 1,444,583 that gave the grand total of 8,756,688 and as of January 2013, 3,382 vehicles between them still on the road in the UK.
The production of 2CV cars had started in Mangualde in Portugal rather than in France, from 1988. It was continued until the production of 2CV closed. When the production of cars was winding down, the Portuguese started to build the cars because of the reputation in the UK for the well made. Compared to the plant that was in Levallosis near Paris, Portuguese plant was more-up-to-date one with the highest quality standards.
A table of all modifications of
Citroen model 2CV
Total modifications: 3
Model name
Body type
Door
Po- wer
Trans- mission
0-100 km
Max spd
Fuel
Fuel rate
Citroen 2CV

1980 - 1987

6 Charleston
4
29 hp
4, Manual
35.0 s
115 km
Petrol
0.0 l
Citroen 2CV

1970 - 1987

6 Club
4
29 hp
4, Manual
35.0 s
115 km
Petrol
0.0 l
6 Special
4
29 hp
4, Manual
35.0 s
115 km
Petrol
0.0 l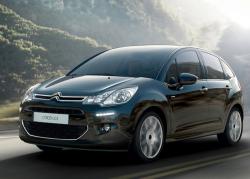 Citroen Prepping Updated C3 for Geneva
News added: 24 February 2013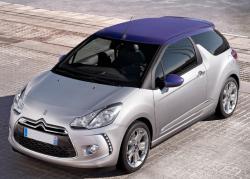 Citroen DS3 Tears the Roof Off
News added: 08 February 2013
Commentaries about «
Citroen 2CV

» car model
Other Citroen models
Recent commentaries
Paul I love my Chrysler GTS turbo injection 2.2 1988 februari, My father imported this car in ...
Chrysler GTS Turbo
CHRISTOPHER THE VEHICLE LOOK GOOD AND WELL DESIGNED. i WILL LIKE TO OWN ONE. HOWEVER, I MAY PREFER A ...
Mitsubishi Pajero Pinin L...
Mamoloko I really want a demo of Hyundai i20 2015 in red or white...pls assist,this is my dream ...
Hyundai i20 1.25 i-Motion
gunasekaran- hi, i want to contact with daewoo motars korea..Bcause i am having daewoo nxiia petrol ...
Daewoo Nexia
cardro Where's the FoRd Sierra LX 2.0 1989 ...
Ford Sierra