CITROEN Berlingo Multispace · photos, packages and modifications
Citroen
Berlingo Multispace. This model is featured with the option of punchy diesel engines, underbody protection, the option of seven seats and a quasi-off-roader with the jacked-up suspension, which is related to the
Peugeot Partner
Tepee design concepts. The four trim levels such as XTR, chunky off-roader looks, VT and VTR are available in this model.
Even though the appearance of the
Citroen Berlingo
Multispace is similar to the van, the driving of the car is not like that. The design platform of this model is a combination of
Peugeot 308
hatchbacks and
Citroen C4
models, which is agile surprising. When you consider about the sharp corner of this model, you would probably come to know about the strong grip and the direct steering. The smooth and efficient ride, which can even make you drive in the severe bumps and potholes, is treated as the impressive one of this model. Apart from the passengers, the driver can also get the command view of the road because of the large glass area and tall driving position. The decent economy and the low-down torque have got with the punchy diesel engines of this model. But, it is also necessary to consider about the 125g/km EHDi Airdream model, which is designed with the EGS automated manual gearbox of
Citroen
jerky.
The main disappointment of this model is standard fitting of only two airbags and hence you are in need to pay extra money for adding the side and curtain airbags. But, these would be available in the flagship model. When you consider about the electronic stability control, it is not available in the entry-level VT and it is an optional one in XTR and VTR trim levels. The commendable four-star Euro NCAP rating is able to manage by this model and it is treated as the plus side.
When you get into the Multispace, you would probably come to know about the best appearance of the model. If you open the sliding rear doors of the Multispace, then you can enjoy the most versatile cabins in the business that is also the biggest. It is also attractive because of the neat aircraft style overhead locker option. Since it has deep door pockets, it can easily offer plenty of stowage space. This model normally provides you with boot space of 675 liter and up to 3,000 liter in the case of folding the rear bench as flat.
A table of all modifications of
Citroen model Berlingo Multispace
Total modifications: 8
Model name
Body type
Door
Po- wer
Trans- mission
0-100 km
Max spd
Fuel
Fuel rate
Citroen Berlingo Multispace

2012 - PRESENT

e-HDi 90
5
92 hp
5, Manual
14.3 s
165 km
Diesel
4.9 l
e-HDi 90
5
92 hp
6, Semi automatic
15.5 s
165 km
Diesel
4.8 l
HDi 110 XTR
5
112 hp
5, Manual
12.1 s
172 km
Diesel
5.3 l
VTi 120 Collection
5
120 hp
5, Manual
12.6 s
177 km
Petrol
7.3 l
VTi 120 Tendance
5
120 hp
5, Manual
12.6 s
177 km
Petrol
7.3 l
VTi 120 XTR
5
120 hp
5, Manual
12.6 s
177 km
Petrol
7.3 l
VTi 95 Attraction
5
98 hp
5, Manual
13.8 s
166 km
Petrol
7.1 l
VTi 95 Tendance
5
98 hp
5, Manual
13.8 s
166 km
Petrol
7.1 l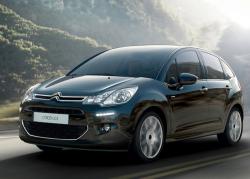 Citroen Prepping Updated C3 for Geneva
News added: 24 February 2013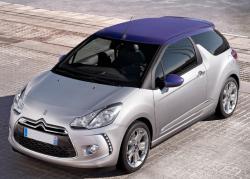 Citroen DS3 Tears the Roof Off
News added: 08 February 2013
Commentaries about «
Citroen Berlingo Multispace

» car model
Other Citroen models
Recent commentaries
Paul I love my Chrysler GTS turbo injection 2.2 1988 februari, My father imported this car in ...
Chrysler GTS Turbo
CHRISTOPHER THE VEHICLE LOOK GOOD AND WELL DESIGNED. i WILL LIKE TO OWN ONE. HOWEVER, I MAY PREFER A ...
Mitsubishi Pajero Pinin L...
Mamoloko I really want a demo of Hyundai i20 2015 in red or white...pls assist,this is my dream ...
Hyundai i20 1.25 i-Motion
gunasekaran- hi, i want to contact with daewoo motars korea..Bcause i am having daewoo nxiia petrol ...
Daewoo Nexia
cardro Where's the FoRd Sierra LX 2.0 1989 ...
Ford Sierra