CITROEN C-Crosser · photos, packages and modifications
Outlander
, the production of Citroen C-Cross had been done by
Mitsubishi Motors
that was designed for the French manufacturer
Citroen
as a compact crossover, which went on sale in the summer of 2007. The Peugeot badged-engineered version 4007 is equivalent to this model.
Before the announcement of the name, it was expected to be named as the C7 and later called as the C-Crosser. The name of the C-Crosser has been decided based on the four-wheel drive concept car, which was first displayed at the Frankfurt Motor Show, in 2001.
The first Japanese-produced cars that were sold under any French brand were C-Crosser and the 4007. This assembly of DAFs had been done in the factory that built in 1960, for Europe. Now it has been done in the Mitsubishi's Nedcar plant in Born, Netherlands since 2009. The assembly at the Mitsubishi Joint Venture factory in Kaluga and Russian PSA Peugeot Citroen has been done since 2011. The production of this model was stopped in 2012 by Citroen and the model
C4 Aircross
was succeeded. It was also not available in the Ireland and United Kingdom because of the Peugeot twin 4008.
A table of all modifications of
Citroen model C-Crosser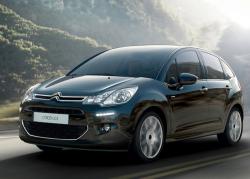 Citroen Prepping Updated C3 for Geneva
News added: 24 February 2013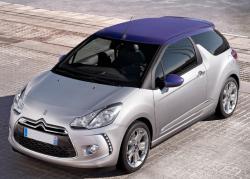 Citroen DS3 Tears the Roof Off
News added: 08 February 2013
Commentaries about «
Citroen C-Crosser

» car model
Other Citroen models
Recent commentaries
Paul I love my Chrysler GTS turbo injection 2.2 1988 februari, My father imported this car in ...
Chrysler GTS Turbo
CHRISTOPHER THE VEHICLE LOOK GOOD AND WELL DESIGNED. i WILL LIKE TO OWN ONE. HOWEVER, I MAY PREFER A ...
Mitsubishi Pajero Pinin L...
Mamoloko I really want a demo of Hyundai i20 2015 in red or white...pls assist,this is my dream ...
Hyundai i20 1.25 i-Motion
gunasekaran- hi, i want to contact with daewoo motars korea..Bcause i am having daewoo nxiia petrol ...
Daewoo Nexia
cardro Where's the FoRd Sierra LX 2.0 1989 ...
Ford Sierra