CITROEN C4 Aircross · photos, packages and modifications
Citroen
added the new model in the series of cars, after the official announcement of using the teaser image and it was named as the C4 Aircross. This model uses the same formula that is used in the
C3
Aircross, but with more interesting package. The French car maker made the design of this model as unique shaped and rugged with brown color, which differs from jacked up hatchbacks. Even though most of the products currently available as interesting one, these cars made less sales in the European market. The new model of the
C4
Aircross will be introduced next year with the choice of two or four-wheel drive. There are two selectable driving modes available with the AWD version as 4WD and 2WD. The 2WD version is mainly designed for the fuel efficiency and the 4WD version normally distributes the torque that is available between the front and rear axles. It is also available with the lock mode that offers grip under severe conditions by increasing the torque distribution to the rear wheels.
A table of all modifications of
Citroen model C4 Aircross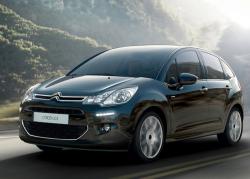 Citroen Prepping Updated C3 for Geneva
News added: 24 February 2013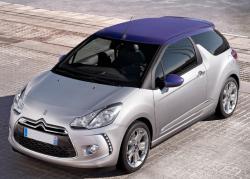 Citroen DS3 Tears the Roof Off
News added: 08 February 2013
Commentaries about «
Citroen C4 Aircross

» car model
Other Citroen models
Recent commentaries
Paul I love my Chrysler GTS turbo injection 2.2 1988 februari, My father imported this car in ...
Chrysler GTS Turbo
CHRISTOPHER THE VEHICLE LOOK GOOD AND WELL DESIGNED. i WILL LIKE TO OWN ONE. HOWEVER, I MAY PREFER A ...
Mitsubishi Pajero Pinin L...
Mamoloko I really want a demo of Hyundai i20 2015 in red or white...pls assist,this is my dream ...
Hyundai i20 1.25 i-Motion
gunasekaran- hi, i want to contact with daewoo motars korea..Bcause i am having daewoo nxiia petrol ...
Daewoo Nexia
cardro Where's the FoRd Sierra LX 2.0 1989 ...
Ford Sierra