CITROEN LNA · photos, packages and modifications
The car was first introduced in 1976 and it was basically a reworked version of the Peugeot 104 Z, and the car had a two cylinder economical 602 cc engine in it. The car had low equipment levels but the main selling points of the car were, its low running cost and cheap price.
The company was a bit defensive in the press launch because the car looked like a
Peugeot
, but it had a
Citroen
engine and was made at a Citroen factory and it totally refuted the previous claims and assurances that both of the entities would remain individual. These assurances were given out by these same press departments of the companies also when Citroen had no money and Peugeot had taken over. When the company was further prodded, Citroen replied that it had rushed out LN because the company felt the need to supply its dealership network and its customers with a model which could strengthen the company position in the lower base of the market. This was not a good endorsement for the car.
Citroen planned and only sold the LN in France only, but the more powerful LNA, which came out in 1978 was made available and shipped out all over Europe and even had a right handed drive version for Britain. The LNA had a more powerful and modern engine of the
Citroen Visa
which was 652 cc and had two cylinders and in the future the company added a 1.1 liter engine with four cylinders which could go to 90 Mph. But like its other version the LN which had a smaller engine, the LNA was cheap to run and buy.
The launch of the LNA coincided with the launch of the Talbot Samba which had a bigger rear body and square headlights instead in it and the car had a similar Peugeot sourced body shape. The LNA was stopped in 1986 and the Talbot Samba was stopped in1987. The
Peugeot 104
continued till 1988 even though the successor of that car, the 205, had come out in the year 1983.
A table of all modifications of
Citroen model LNA
Total modifications: 3
Model name
Body type
Door
Po- wer
Trans- mission
0-100 km
Max spd
Fuel
Fuel rate
Citroen LNA

1982 - 1984

1100 RE
4
50 hp
4, Manual
15.6 s
140 km
Petrol
5.6 l
Citroen LNA

1982 - 1983

1100 E
4
50 hp
4, Manual
15.6 s
140 km
Petrol
5.6 l
Citroen LNA

1978 - 1983

LNA
4
35 hp
4, Manual
23.8 s
126 km
Petrol
0.0 l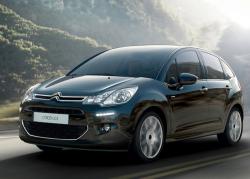 Citroen Prepping Updated C3 for Geneva
News added: 24 February 2013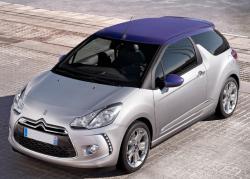 Citroen DS3 Tears the Roof Off
News added: 08 February 2013
Commentaries about «
Citroen LNA

» car model
Other Citroen models
Recent commentaries
Paul I love my Chrysler GTS turbo injection 2.2 1988 februari, My father imported this car in ...
Chrysler GTS Turbo
CHRISTOPHER THE VEHICLE LOOK GOOD AND WELL DESIGNED. i WILL LIKE TO OWN ONE. HOWEVER, I MAY PREFER A ...
Mitsubishi Pajero Pinin L...
Mamoloko I really want a demo of Hyundai i20 2015 in red or white...pls assist,this is my dream ...
Hyundai i20 1.25 i-Motion
gunasekaran- hi, i want to contact with daewoo motars korea..Bcause i am having daewoo nxiia petrol ...
Daewoo Nexia
cardro Where's the FoRd Sierra LX 2.0 1989 ...
Ford Sierra