CITROEN Nemo Multispace · photos, packages and modifications
Citroen
Nemo Multispace (or Nemo in short) is designed for the dual purposes of comfort and space and is not the ideal car for someone looking for class and style or even a high powered engine capable of doing high speeds. You could call the Nemo a car for the pragmatist as it is designed in a way to provide a great deal of space to fit in an entire family (perhaps an uncle and aunt too) with ease and comfort and is available at extremely reasonable prices. It is an ideal car to take a family for an interstate drive to meet relatives or go to Disneyworld or even on camping trips.
The car was built with limited variations as it is highly standardized keeping in mind the factor of keeping costs at a bare minimum to make it affordable to the target market. In fact, possibly the only decision that you have to consider is whether you want to go automatic or manual.
Granted that neither class nor style is high on the list of attributes for the Nemo, but as far as minivans shaped like boxes are concerned, this car is quite the catch in terms of looks. It has intricate designs and carefully crafted to catch the eye and is quite similar in a lot of ways to the
Qubo
of the
Fiat
company or the
Bipper Tepee
belonging to the
Peugeot
family and speaking as a neutral, both those cars should also be considered by the potential buyer if he or she is looking for a Nemo.
The Nemo has thankfully been designed by people familiar with ergonomics. For example, the gear is placed in front next to the dashboard which is chest high and at a comfortable height for the driver. For carrying spacious luggage, you can easily remove the back seats and not worry about wear and tear as the key aspect of this car, as you would know by now after reading this article is durability and practicality.
The Nemo has great suspension and you will not feel any potholes or bumps on the road. It provides great visibility which makes for safe driving. Therefore, the speed element has been compromised and you will get modest to slightly brisk speeds. The Nemo comes with electronic controls for your safety and also there is the additional protection of airbags in case you lose control. It is not exactly the safest of cars when you compare it with some others, however on the other hand it is not even close to the worst and you could call it a mid table finisher in terms of safety. This fact was affirmed by scores on crash tests where Nemo finished slightly above the midpoint.
The Nemo is clearly the car if you are going for comfort and space. It also provides twin sliding rear doors which add to the comfort factor and it makes it easy for people sitting in the rear to enter or exit. All in all, for large families with low budgets, Nemo is the car for you.
A table of all modifications of
Citroen model Nemo Multispace
Total modifications: 1
Model name
Body type
Door
Po- wer
Trans- mission
0-100 km
Max spd
Fuel
Fuel rate
Citroen Nemo Multispace

2009 - PRESENT

1.4i
5
73 hp
5, Manual
16.2 s
155 km
Petrol
7.0 l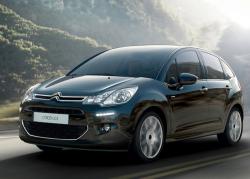 Citroen Prepping Updated C3 for Geneva
News added: 24 February 2013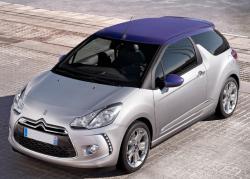 Citroen DS3 Tears the Roof Off
News added: 08 February 2013
Commentaries about «
Citroen Nemo Multispace

» car model
Other Citroen models
Recent commentaries
Paul I love my Chrysler GTS turbo injection 2.2 1988 februari, My father imported this car in ...
Chrysler GTS Turbo
CHRISTOPHER THE VEHICLE LOOK GOOD AND WELL DESIGNED. i WILL LIKE TO OWN ONE. HOWEVER, I MAY PREFER A ...
Mitsubishi Pajero Pinin L...
Mamoloko I really want a demo of Hyundai i20 2015 in red or white...pls assist,this is my dream ...
Hyundai i20 1.25 i-Motion
gunasekaran- hi, i want to contact with daewoo motars korea..Bcause i am having daewoo nxiia petrol ...
Daewoo Nexia
cardro Where's the FoRd Sierra LX 2.0 1989 ...
Ford Sierra