FIAT 500L · photos, packages and modifications
Fiat 500
range, which was the successor of Abarth and Cabrio versions, namely as 500L in which L stands for Large. The main goal of this model was to satisfy the different types of customers who prefer to get through new models. Because of the L presented in the 500 model, there was a large growth in the sales with customers since it was providing with new experiences and needs as they desired. There was an option of creating distinctive alternate to the tradition B and C segment of this range through the typical characteristics of the different categories available. The MPV passenger space of the model provides with the feel of a small SUV on the road and also the restrained dimensions that would probably make to get through the efficiency of the B segment car. This model also designed in such a way to get rid of the conventional distinction between the various segments of the range.
A table of all modifications of
Fiat model 500L
Latest reviews and tests of
Fiat

automobiles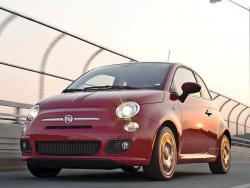 Fiat 500 Sport 1.4 16V Air - Defiant and Attractive
Article added: 30 October 2011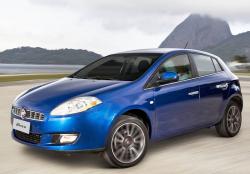 Fiat Bravo Essence Dualogic - Not All that Glitters is Gold
Article added: 25 March 2011
Commentaries about «
Fiat 500L

» car model
Other Fiat models
Recent commentaries
Paul I love my Chrysler GTS turbo injection 2.2 1988 februari, My father imported this car in ...
Chrysler GTS Turbo
CHRISTOPHER THE VEHICLE LOOK GOOD AND WELL DESIGNED. i WILL LIKE TO OWN ONE. HOWEVER, I MAY PREFER A ...
Mitsubishi Pajero Pinin L...
Mamoloko I really want a demo of Hyundai i20 2015 in red or white...pls assist,this is my dream ...
Hyundai i20 1.25 i-Motion
gunasekaran- hi, i want to contact with daewoo motars korea..Bcause i am having daewoo nxiia petrol ...
Daewoo Nexia
cardro Where's the FoRd Sierra LX 2.0 1989 ...
Ford Sierra