FIAT 600 · photos, packages and modifications
Seicento
. The production of this model was started in 1955. In 1969, this model was replaced by the
Fiat
850 and hence the production stopped. This car was more popular among the people at its time with several spin-offs such as the
Multipla
, the Seat 600 and the Zastava. The production of the 600 was done at the Mirafiori until 1969 and at that time 2,604,000 units were produced.
The new version of the 600 model designed with the same principles of old version, and even with the same parts including chassis, the same overall body dimensions and the same engine line-up, namely as the Seicento. This car was still designed with the 3-door hatch form as a small city car. In order to celebrate the 50 years since the production of the first 600, this car was introduced to the market in 2005.
A table of all modifications of
Fiat model 600
Total modifications: 3
Model name
Body type
Door
Po- wer
Trans- mission
0-100 km
Max spd
Fuel
Fuel rate
Fiat 600

2005 - 2007

50th Anniversary
3
54 hp
5, Manual
14.5 s
150 km
Petrol
6.0 l
Actual
3
54 hp
5, Manual
14.5 s
150 km
Petrol
6.0 l
Young
3
54 hp
5, Manual
14.5 s
150 km
Petrol
6.0 l
Similar automobiles of other makers
Latest reviews and tests of
Fiat

automobiles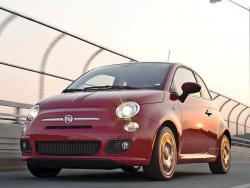 Fiat 500 Sport 1.4 16V Air - Defiant and Attractive
Article added: 30 October 2011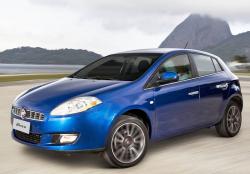 Fiat Bravo Essence Dualogic - Not All that Glitters is Gold
Article added: 25 March 2011
Commentaries about «
Fiat 600

» car model
Other Fiat models
Recent commentaries
Paul I love my Chrysler GTS turbo injection 2.2 1988 februari, My father imported this car in ...
Chrysler GTS Turbo
CHRISTOPHER THE VEHICLE LOOK GOOD AND WELL DESIGNED. i WILL LIKE TO OWN ONE. HOWEVER, I MAY PREFER A ...
Mitsubishi Pajero Pinin L...
Mamoloko I really want a demo of Hyundai i20 2015 in red or white...pls assist,this is my dream ...
Hyundai i20 1.25 i-Motion
gunasekaran- hi, i want to contact with daewoo motars korea..Bcause i am having daewoo nxiia petrol ...
Daewoo Nexia
cardro Where's the FoRd Sierra LX 2.0 1989 ...
Ford Sierra