FIAT Barchetta · photos, packages and modifications
Fiat Punto
and the car was bolted with the noisy 1.8 twin-cam VCT engine, which was capable of offering the acceleration at 0 to 62 in 8.9 seconds. There were small modifications done on the inside and outside the car and face-lifted in 2003. The production of the model Barchetta was pulled out in 2005.
When you consider about the facelift of the Barchetta or the Small Boat 1995 model, it was still designed based on the platform of the
Fiat
Punto. The production location of the car was changed to the Mirafiori because of the bankruptcy of Maggiora who was the original manufacturer. After the relocation, there was the production of only left-hand cars of this model and the right-hand drive models were produced in order to go through the sales in the market of Japan and United Kingdom. There were hoards of modifications done to the inside and outside the car because of the facelift of the car model for making it as efficient one.
A table of all modifications of
Fiat model Barchetta
Total modifications: 5
Model name
Body type
Door
Po- wer
Trans- mission
0-100 km
Max spd
Fuel
Fuel rate
Fiat Barchetta

2003 - 2005

1.8 16v Comfort
2
130 hp
5, Manual
8.9 s
200 km
Petrol
8.4 l
1.8 16v Dynamic
2
130 hp
5, Manual
8.9 s
200 km
Petrol
8.4 l
1.8 16v Emotion
2
130 hp
5, Manual
8.9 s
200 km
Petrol
8.4 l
Fiat Barchetta

1999 - 2003

1.8 16v Edizione
2
130 hp
5, Manual
8.9 s
200 km
Petrol
8.5 l
Fiat Barchetta

1995 - 2003

1.8 16v
2
130 hp
5, Manual
8.9 s
200 km
Petrol
8.5 l
Similar automobiles of other makers
Latest reviews and tests of
Fiat

automobiles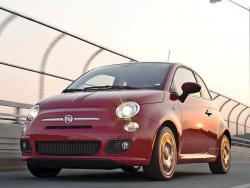 Fiat 500 Sport 1.4 16V Air - Defiant and Attractive
Article added: 30 October 2011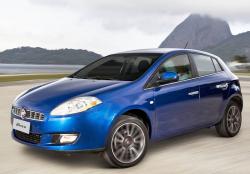 Fiat Bravo Essence Dualogic - Not All that Glitters is Gold
Article added: 25 March 2011
Commentaries about «
Fiat Barchetta

» car model
Other Fiat models
Recent commentaries
Paul I love my Chrysler GTS turbo injection 2.2 1988 februari, My father imported this car in ...
Chrysler GTS Turbo
CHRISTOPHER THE VEHICLE LOOK GOOD AND WELL DESIGNED. i WILL LIKE TO OWN ONE. HOWEVER, I MAY PREFER A ...
Mitsubishi Pajero Pinin L...
Mamoloko I really want a demo of Hyundai i20 2015 in red or white...pls assist,this is my dream ...
Hyundai i20 1.25 i-Motion
gunasekaran- hi, i want to contact with daewoo motars korea..Bcause i am having daewoo nxiia petrol ...
Daewoo Nexia
cardro Where's the FoRd Sierra LX 2.0 1989 ...
Ford Sierra