FIAT Panda Classic · photos, packages and modifications
Fiat
renamed as the Panda Classic in order to get distinguished from other new generation models, which was introduced in the late 2011. In order to get differentiated from the third series model, this car was elevated with the reduced price list. When you consider about the engine range of this car, it was compromised with the levels including 1.2 Fire petrol, 1.2 Fire EasyPower consisted of both petrol and LPG, 1.3 Multijet diesel and 1.4 Fire Natural Power consisted of petrol and CNG for the reliable performance. The 1.2 petrol and 1.3 Multijet diesel would have come along with the offer of 4×4. The manufacturing of this Panda Classic model was no longer one. The production of this car was through 2012 in an efficient way.
A table of all modifications of
Fiat model Panda Classic
Total modifications: 4
Model name
Body type
Door
Po- wer
Trans- mission
0-100 km
Max spd
Fuel
Fuel rate
Fiat Panda Classic

2012 - PRESENT

1.2 69
5
69 hp
5, Manual
13.2 s
162 km
Petrol
4.8 l
1.2 69 Plus
5
69 hp
5, Manual
13.2 s
162 km
Petrol
4.8 l
1.4 Natural Power
5
70 hp
5, Manual
14.9 s
157 km
Gas
6.0 l
1.4 Natural Power Plus
5
70 hp
5, Manual
14.9 s
157 km
Gas
6.0 l
Latest reviews and tests of
Fiat

automobiles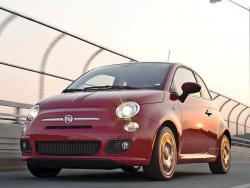 Fiat 500 Sport 1.4 16V Air - Defiant and Attractive
Article added: 30 October 2011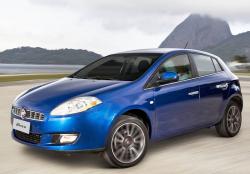 Fiat Bravo Essence Dualogic - Not All that Glitters is Gold
Article added: 25 March 2011
Commentaries about «
Fiat Panda Classic

» car model
Other Fiat models
Recent commentaries
Paul I love my Chrysler GTS turbo injection 2.2 1988 februari, My father imported this car in ...
Chrysler GTS Turbo
CHRISTOPHER THE VEHICLE LOOK GOOD AND WELL DESIGNED. i WILL LIKE TO OWN ONE. HOWEVER, I MAY PREFER A ...
Mitsubishi Pajero Pinin L...
Mamoloko I really want a demo of Hyundai i20 2015 in red or white...pls assist,this is my dream ...
Hyundai i20 1.25 i-Motion
gunasekaran- hi, i want to contact with daewoo motars korea..Bcause i am having daewoo nxiia petrol ...
Daewoo Nexia
cardro Where's the FoRd Sierra LX 2.0 1989 ...
Ford Sierra