FORD Expedition · photos, packages and modifications
Ford Explorer
and the Ford Excursion namely as the Expedition. The Lincoln Navigator was another model that designed on the same platform. This model car was offered with the engine range of V8 that would probably provide it with a lot of towing capacity in a better way. It was also designed as the one with luxury interior and as family-oriented. In 1999, the minor facelift was done in this model along with the modified features including the fascia, the front grille and the bumpers that were inserted for the lights now.
The second generation Expedition model was designed based on the Ford U Platform and introduced in 2002, which was capable of offering the tow up to 8,300 lb or 3,800 kg. This car was replaced with the independent configuration instead of the rear suspension that provided car with the smoother ride option. There were also number of extra features received by the car including the mirrors embedded with the turn signal lights and the power folding for the third row of seats.
When you consider about the platform of the third generation expedition, it was normally built on the new T1 platform entirely that developed by
Ford
. The platform was designed in order to offer the increased torsion strength along with the independent rear suspension as the best one. This car was available with the completed engine line-up as the V8 hybrid one that could be able to run alternatively on gas and batteries. The interesting fact about this model was 20% units of this car were sold out in the Texas.
A table of all modifications of
Ford model Expedition
Total modifications: 2
Model name
Body type
Door
Po- wer
Trans- mission
0-100 km
Max spd
Fuel
Fuel rate
Ford Expedition

1998 - 2001

Eddie Bauer
5
264 hp
4, Automatic
10.0 s
180 km
Petrol
15.0 l
XLT
5
243 hp
4, Automatic
11.0 s
170 km
Petrol
13.2 l
Similar automobiles of other makers
Latest reviews and tests of
Ford

automobiles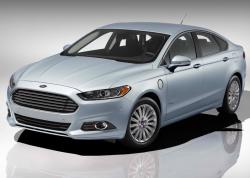 Ford Fusion 2013 - Sedan with Unique Look
Article added: 18 February 2013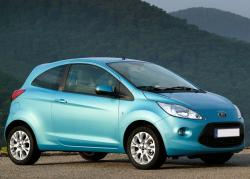 Ford Ka 1.0 - Model With the Lowest Price
Article added: 30 June 2012
Commentaries about «
Ford Expedition

» car model
Other Ford models
Recent commentaries
Paul I love my Chrysler GTS turbo injection 2.2 1988 februari, My father imported this car in ...
Chrysler GTS Turbo
CHRISTOPHER THE VEHICLE LOOK GOOD AND WELL DESIGNED. i WILL LIKE TO OWN ONE. HOWEVER, I MAY PREFER A ...
Mitsubishi Pajero Pinin L...
Mamoloko I really want a demo of Hyundai i20 2015 in red or white...pls assist,this is my dream ...
Hyundai i20 1.25 i-Motion
gunasekaran- hi, i want to contact with daewoo motars korea..Bcause i am having daewoo nxiia petrol ...
Daewoo Nexia
cardro Where's the FoRd Sierra LX 2.0 1989 ...
Ford Sierra