FORD Mustang Convertible · photos, packages and modifications
Mustang models
those were introduced with the concept of pony car, there was also the convertible model launched based on the concepts of Fairlane Chassis and the Ford Falcon models. This model was designed with the drivetrain and suspension components of those models. The design was done by the
Ford
with the concept of Ford's cost-cutting method. This Mustang Convertible model came with the little modification in the chassis that resulted in the shortened wheelbase.
The major redesign of the Mustang was made to the model in 15 years and it's treated as the model of fourth generation. Compared to the previous generation models, this car was featured as the more aerodynamic, sleeker and nothing like the original model and became as very popular one among the fans of the series. This model also came with the advantage of efficient and powerful engines those made the performance as the best one. There was also another engine model of the 4.6 V8 engine introduced in 1998, which was capable of offering more horsepower. This was normally achieved because of the calibration of PCM and the modified fuel system along with the exhaust as increased.
A table of all modifications of
Ford model Mustang Convertible
Similar automobiles of other makers
Latest reviews and tests of
Ford

automobiles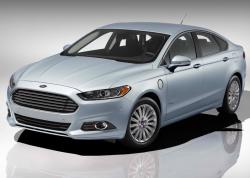 Ford Fusion 2013 - Sedan with Unique Look
Article added: 18 February 2013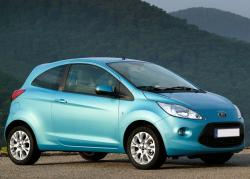 Ford Ka 1.0 - Model With the Lowest Price
Article added: 30 June 2012
Commentaries about «
Ford Mustang Convertible

» car model
Other Ford models
Recent commentaries
CHRISTOPHER THE VEHICLE LOOK GOOD AND WELL DESIGNED. i WILL LIKE TO OWN ONE. HOWEVER, I MAY PREFER A ...
Mitsubishi Pajero Pinin L...
Mamoloko I really want a demo of Hyundai i20 2015 in red or white...pls assist,this is my dream ...
Hyundai i20 1.25 i-Motion
gunasekaran- hi, i want to contact with daewoo motars korea..Bcause i am having daewoo nxiia petrol ...
Daewoo Nexia
cardro Where's the FoRd Sierra LX 2.0 1989 ...
Ford Sierra
Bugsy99 You seem to have not mentioned the ford fiesta zetec 1.25 ghia ...
Ford Fiesta