FORD Taurus Stationwagon · photos, packages and modifications
Ford
Taurus model, it was made with the innovative design that would probably be suitable for the Wagon version as well. The Taurus stationwagon model was designed based on the concept of oval along with the unconventional look and shape by aiming at more affluent and more mature customer base options. This model brought a great success to the brand and it was very popular and 410,000 units were sold out during the first year. Because of this reason, from 1996 to 1997 the Taurus got with the title of best-selling car in the United States and after that this model was replaced by the fourth generation car.
When you go through the fourth generation wagon model for the
Ford Taurus
, it would probably be designed with the more conservative design derived from the third model. This model came up with the redesigned front and rear clips along with the firewall back as derived from the previous model. The car was modified at the front with new headlights and the new bumpers. The interior of the model was also got with the efficient makeover. Instead of designing it with the oval driver-oriented central panel, this model brought out with the old straight across layout option. In the case of the back of the car, the design was made with the bigger reverse lights along with the added chrome bar above the number plate bracket for the efficient look and drive.
A table of all modifications of
Ford model Taurus Stationwagon
Similar automobiles of other makers
Latest reviews and tests of
Ford

automobiles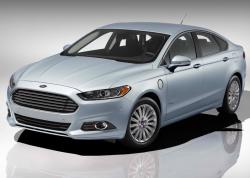 Ford Fusion 2013 - Sedan with Unique Look
Article added: 18 February 2013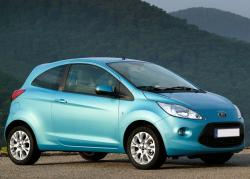 Ford Ka 1.0 - Model With the Lowest Price
Article added: 30 June 2012
Commentaries about «
Ford Taurus Stationwagon

» car model
Other Ford models
Recent commentaries
Paul I love my Chrysler GTS turbo injection 2.2 1988 februari, My father imported this car in ...
Chrysler GTS Turbo
CHRISTOPHER THE VEHICLE LOOK GOOD AND WELL DESIGNED. i WILL LIKE TO OWN ONE. HOWEVER, I MAY PREFER A ...
Mitsubishi Pajero Pinin L...
Mamoloko I really want a demo of Hyundai i20 2015 in red or white...pls assist,this is my dream ...
Hyundai i20 1.25 i-Motion
gunasekaran- hi, i want to contact with daewoo motars korea..Bcause i am having daewoo nxiia petrol ...
Daewoo Nexia
cardro Where's the FoRd Sierra LX 2.0 1989 ...
Ford Sierra