FORD Thunderbird · photos, packages and modifications
From 1989 onwards, the Ford Thunderbird model was known as the Super Bird model because of the MN12 platform used for the design. In order to provide the quality ride, this model was designed along with the four-wheel independent suspension system. The power unit of the car was made up of the 3.8 Essex OHV V6 that would probably provide the sufficient space and treated as the small one for the car along with the capability of offering the requirements need by the car like an intercooled 3.8 OHV V6 engine.
In 2000, the new Thunderbird model was launched with many changes along with the retro look that made everyone to get amazed about that. Because of this reason, this car was nicknamed as the Retro Bird in the later years. This model was built on the platform off DEW98, which was also used on the Lincoln LS model. Even though the Thunderbird model was believed as the one to retrieve the efficiency of logo and treated as the SVT performance version, this model never came out with the bang according to the expectation of
Ford
.
A table of all modifications of
Ford model Thunderbird
Total modifications: 1
Model name
Body type
Door
Po- wer
Trans- mission
0-100 km
Max spd
Fuel
Fuel rate
Ford Thunderbird

1994 - 1998

V8 LX
2
205 hp
5, Automatic
9.0 s
210 km
Petrol
11.1 l
Similar automobiles of other makers
Latest reviews and tests of
Ford

automobiles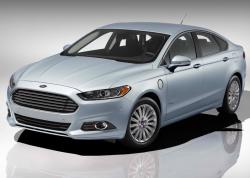 Ford Fusion 2013 - Sedan with Unique Look
Article added: 18 February 2013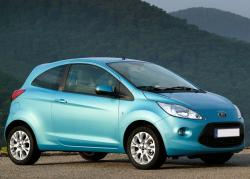 Ford Ka 1.0 - Model With the Lowest Price
Article added: 30 June 2012
Commentaries about «
Ford Thunderbird

» car model
Other Ford models
Recent commentaries
Paul I love my Chrysler GTS turbo injection 2.2 1988 februari, My father imported this car in ...
Chrysler GTS Turbo
CHRISTOPHER THE VEHICLE LOOK GOOD AND WELL DESIGNED. i WILL LIKE TO OWN ONE. HOWEVER, I MAY PREFER A ...
Mitsubishi Pajero Pinin L...
Mamoloko I really want a demo of Hyundai i20 2015 in red or white...pls assist,this is my dream ...
Hyundai i20 1.25 i-Motion
gunasekaran- hi, i want to contact with daewoo motars korea..Bcause i am having daewoo nxiia petrol ...
Daewoo Nexia
cardro Where's the FoRd Sierra LX 2.0 1989 ...
Ford Sierra