HONDA Accord Aerodeck · photos, packages and modifications
Honda
but it was unique to the
Accord model
line and as the accord and vigor were mechanically identical. The aero deck was reborn with a spacious interior for back and front passengers and have an aerodynamic value of 0.34 and wheel base of 2600 mm, looks like a mid size sedan. The Japanese didnít like its appearance well due to the introduction of the
Accord Coupe
and was much popular but it was liked well in the United Kingdom.
The comfortable ride and cornering performance of aero deck was due to the fact that it was equipped with a four wheel double wishbone suspension. The car has a speed-sensitive power steering for easy turning assistance during operation for example parallel parking but at a speed of below 40 kilometers per hour (25 mph).
A table of all modifications of
Honda model Accord Aerodeck
Total modifications: 3
Model name
Body type
Door
Po- wer
Trans- mission
0-100 km
Max spd
Fuel
Fuel rate
Honda Accord Aerodeck

1993 - 1994

2.0i EX
5
133 hp
5, Manual
9.2 s
193 km
Petrol
9.2 l
2.2i EX
5
150 hp
4, Automatic
10.9 s
205 km
Petrol
9.9 l
Honda Accord Aerodeck

1991 - 1994

2.2i EX
5
150 hp
5, Manual
8.9 s
205 km
Petrol
9.5 l
Similar automobiles of other makers
Latest reviews and tests of
Honda

automobiles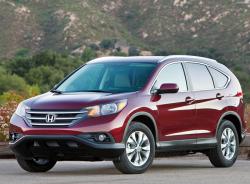 Honda CR-V EXL 4WD 2.0 - Japanese Quality
Article added: 18 July 2012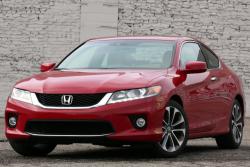 Honda Integrating Siri Into Select Models
News added: 29 January 2013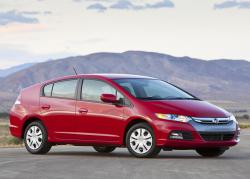 Honda Sells Millionth Hybrid 13 Years after Introducing Insight
News added: 14 October 2012
Commentaries about «
Honda Accord Aerodeck

» car model
Other Honda models
Recent commentaries
Paul I love my Chrysler GTS turbo injection 2.2 1988 februari, My father imported this car in ...
Chrysler GTS Turbo
CHRISTOPHER THE VEHICLE LOOK GOOD AND WELL DESIGNED. i WILL LIKE TO OWN ONE. HOWEVER, I MAY PREFER A ...
Mitsubishi Pajero Pinin L...
Mamoloko I really want a demo of Hyundai i20 2015 in red or white...pls assist,this is my dream ...
Hyundai i20 1.25 i-Motion
gunasekaran- hi, i want to contact with daewoo motars korea..Bcause i am having daewoo nxiia petrol ...
Daewoo Nexia
cardro Where's the FoRd Sierra LX 2.0 1989 ...
Ford Sierra