HONDA Accord Coupe · photos, packages and modifications
Accord
. In America the car was classified as a mid size car due to its built on the CD platform which was shorter than previous one but wider this time and it does not fit in tax brackets in Japan. The coupe looked like a sedan and has enjoyed moderate success domestically but sales abroad are slightly larger.
In 1998
Honda
introduces the sixth generation Accord Coupe version. The company wants to target different market segments than Accord sedan therefore made a distinctive car altogether. The car has a long structure body with particular taillights, simple and fluid lines that ran across the car's rear fascia. A 2.3 liter petrol engine with 150 hp and a 3.0 v6 engine with 200 hp being developed. On its 30th anniversary Honda prepared a special facelift for the 2006 model year. The taillights were revamped and the front grill was changed with a similarity to eight generation
Civic
design cues. To intake airflow and for exhaust management the engine range slightly increased. A new updated gps navigation system with fast microprocessor, different colored instrument gauges with new steering cover has changed interior.
The new Honda coupe was launched in 2007 North American international auto show. A 3.5 liter engine was introduced in Accord coupe exclusively for the North American market. In the US market Honda Accord is the top Asian car which holds impressive record and has passed several tests and receiving different awards on fuel economy, consumer satisfaction, emission control, crash test, and reliability. It has a controversial exterior design and among reliability value for money and fuel efficiency the Accord coupe comes with a high quality touchy feature interior. The car is one of the highest selling cars in the range also and is one of the top customer choices around. Though the exterior design of the car is not liked by any people and this is one of its downfalls.
A table of all modifications of
Honda model Accord Coupe
Total modifications: 10
Model name
Body type
Door
Po- wer
Trans- mission
0-100 km
Max spd
Fuel
Fuel rate
Honda Accord Coupe

2001 - 2001

2.0i
2
147 hp
5, Manual
0.0 s
208 km
Petrol
8.1 l
2.0i
2
147 hp
4, Automatic
0.0 s
197 km
Petrol
7.9 l
Honda Accord Coupe

2000 - 2003

3.0i V6
2
200 hp
4, Automatic
8.0 s
225 km
Petrol
10.8 l
Honda Accord Coupe

1996 - 1996

2.0i LS
2
136 hp
5, Manual
10.2 s
200 km
Petrol
8.8 l
2.2i ES
2
150 hp
5, Manual
9.5 s
207 km
Petrol
8.9 l
2.2i ES
2
150 hp
4, Automatic
10.5 s
205 km
Petrol
9.4 l
Honda Accord Coupe

1994 - 1996

2.0i LS
2
136 hp
5, Manual
10.2 s
200 km
Petrol
8.8 l
Honda Accord Coupe

1994 - 1995

2.0i ES
2
136 hp
5, Manual
10.2 s
200 km
Petrol
8.8 l
2.2i ES
2
150 hp
5, Manual
9.5 s
207 km
Petrol
8.9 l
2.2i ES
2
150 hp
4, Automatic
10.5 s
205 km
Petrol
9.4 l
Similar automobiles of other makers
Latest reviews and tests of
Honda

automobiles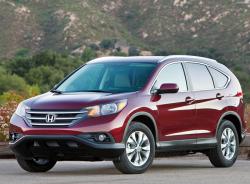 Honda CR-V EXL 4WD 2.0 - Japanese Quality
Article added: 18 July 2012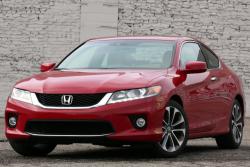 Honda Integrating Siri Into Select Models
News added: 29 January 2013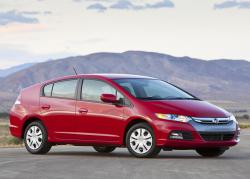 Honda Sells Millionth Hybrid 13 Years after Introducing Insight
News added: 14 October 2012
Commentaries about «
Honda Accord Coupe

» car model
Other Honda models
Recent commentaries
Paul I love my Chrysler GTS turbo injection 2.2 1988 februari, My father imported this car in ...
Chrysler GTS Turbo
CHRISTOPHER THE VEHICLE LOOK GOOD AND WELL DESIGNED. i WILL LIKE TO OWN ONE. HOWEVER, I MAY PREFER A ...
Mitsubishi Pajero Pinin L...
Mamoloko I really want a demo of Hyundai i20 2015 in red or white...pls assist,this is my dream ...
Hyundai i20 1.25 i-Motion
gunasekaran- hi, i want to contact with daewoo motars korea..Bcause i am having daewoo nxiia petrol ...
Daewoo Nexia
cardro Where's the FoRd Sierra LX 2.0 1989 ...
Ford Sierra