HONDA CR-Z · photos, packages and modifications
Honda
at the NAIAS Auto Show 2010 which took place in Detroit. It is widely considered to be the spiritual successor of CR-X model, the CR-Z is called a sport hybrid coupe by Honda. The design of the concept version looked like it was taken from a Sci-Fi magazine although there is much more conventional look in the production version even though it brings a much fresher addition to Honda's lineup. The interior is very pleasant and the layout has a lot of techy gizmos that they customers will like and adapt to. The CR-Z is powered by a 1.5-liter SOHC i-VTEC petrol engine that is in association with Honda's Integrated Motor Assist and has metal hydride battery pack. However, one issue that disappoints is that the rear multi-link suspension is dropped and replaced by a cheaper H-shaped torsion beam.
A table of all modifications of
Honda model CR-Z
Total modifications: 3
Model name
Body type
Door
Po- wer
Trans- mission
0-100 km
Max spd
Fuel
Fuel rate
Honda CR-Z

2010 - PRESENT

1.5 Sport
3
114 hp
6, Manual
9.9 s
200 km
Petrol
5.0 l
Honda CR-Z

2010 - 2013

1.5 GT
3
114 hp
6, Manual
9.9 s
200 km
Petrol
5.0 l
1.5 S
3
114 hp
6, Manual
9.9 s
200 km
Petrol
5.0 l
Latest reviews and tests of
Honda

automobiles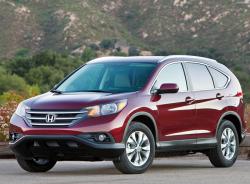 Honda CR-V EXL 4WD 2.0 - Japanese Quality
Article added: 18 July 2012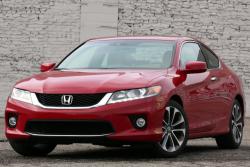 Honda Integrating Siri Into Select Models
News added: 29 January 2013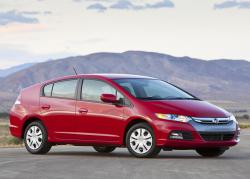 Honda Sells Millionth Hybrid 13 Years after Introducing Insight
News added: 14 October 2012
Commentaries about «
Honda CR-Z

» car model
Other Honda models
Recent commentaries
Paul I love my Chrysler GTS turbo injection 2.2 1988 februari, My father imported this car in ...
Chrysler GTS Turbo
CHRISTOPHER THE VEHICLE LOOK GOOD AND WELL DESIGNED. i WILL LIKE TO OWN ONE. HOWEVER, I MAY PREFER A ...
Mitsubishi Pajero Pinin L...
Mamoloko I really want a demo of Hyundai i20 2015 in red or white...pls assist,this is my dream ...
Hyundai i20 1.25 i-Motion
gunasekaran- hi, i want to contact with daewoo motars korea..Bcause i am having daewoo nxiia petrol ...
Daewoo Nexia
cardro Where's the FoRd Sierra LX 2.0 1989 ...
Ford Sierra