HONDA Legend · photos, packages and modifications
This Legend Sedan was known as the Super Legend and belonged to the second generation of the sedans produced at that time by
Honda
. It was nicknamed so, because it had a big engine, as well as the fact that it had features that were much better than the other vehicles in the market at that time. These features included the collision safety features, along with the feature of airbags for passengers. The car also had different trim levels, which included Alpha and Beta. Alpha was released as the top-end version, while Beta was the low-end version. The Alpha version in Japan also had a navigation system, something was not popular and commonplace at that time as it is today.
The third generation of the sedan also saw significant changes, which included the increase in the size of the engine to 3.5 litres. However, the horsepower remained the same at 215. The new sedan was marketed with a new name, known as E-KA9. Another version or a trim level model was also introduced, which was known as "Euro". This was the base model. The other luxurious model was known as "Exclusive". In the third generation, nearly all the features of the car were redesigned and upgraded. In 1998, redesigning to the third generation occurred in the form of a facelift.
Honda Legend model of the 2006 is considered part of the fourth generation, but with a facelift. However, the facelift did not have any major changes, but only small ones, which included the installation of a backup camera embedded on the rear bumper. Other modifications included the fact that the car no longer had a front-wheel drive, but rather a four-wheel drive. This new drive system was named the SH-AWD, and because of this, the Legend won a major award, known as the Car of the Year in Japan.
Honda was also to present a new Legend facelift in 2009 at the Moscow Motor Show. This newest model responded to the different feedbacks provided by customers in response to the current model. There were significant changes, which included a change in the exterior design of the car. This was through modifications made in the front wings, boot lid, lights, bonnet and bumpers, along with the use of standard 18-inch wheels. There were significant changes in the technical side of the vehicle, as well. This took into account using a new 3.7 V6 engine under the hood, along with the addition of VTEC to the exhaust valves. Furthermore, the engine now includes a 5-speed automatic gearbox, which is sequential in nature.
A table of all modifications of
Honda model Legend
Total modifications: 10
Model name
Body type
Door
Po- wer
Trans- mission
0-100 km
Max spd
Fuel
Fuel rate
Honda Legend

2008 - 2010

3.7
4
295 hp
6, Sequential automatic
7.1 s
250 km
Petrol
11.6 l
Honda Legend

2006 - 2008

3.5
4
295 hp
6, Sequential automatic
7.3 s
250 km
Petrol
11.9 l
Honda Legend

1998 - 2005

3.5i V6
4
205 hp
4, Automatic
9.3 s
224 km
Petrol
12.2 l
Honda Legend

1996 - 1998

3.5i V6
4
205 hp
4, Automatic
9.1 s
215 km
Petrol
12.2 l
Honda Legend

1991 - 1996

3.2i V6
4
205 hp
5, Manual
8.1 s
223 km
Petrol
10.8 l
3.2i V6
4
205 hp
4, Automatic
8.8 s
223 km
Petrol
10.5 l
Honda Legend

1989 - 1991

2.7i 24V
4
169 hp
5, Manual
8.8 s
213 km
Petrol
10.1 l
2.7i 24V
4
169 hp
4, Automatic
9.4 s
207 km
Petrol
11.1 l
Honda Legend

1987 - 1990

2.5i 24V
4
173 hp
5, Manual
8.0 s
210 km
Petrol
9.5 l
2.5i 24V
4
173 hp
4, Automatic
0.0 s
207 km
Petrol
9.8 l
Similar automobiles of other makers
Latest reviews and tests of
Honda

automobiles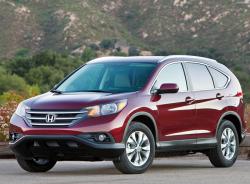 Honda CR-V EXL 4WD 2.0 - Japanese Quality
Article added: 18 July 2012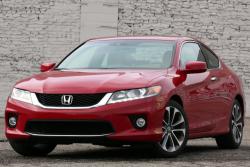 Honda Integrating Siri Into Select Models
News added: 29 January 2013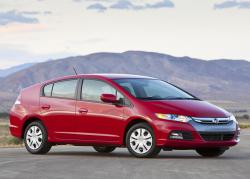 Honda Sells Millionth Hybrid 13 Years after Introducing Insight
News added: 14 October 2012
Commentaries about «
Honda Legend

» car model
Other Honda models
Recent commentaries
Paul I love my Chrysler GTS turbo injection 2.2 1988 februari, My father imported this car in ...
Chrysler GTS Turbo
CHRISTOPHER THE VEHICLE LOOK GOOD AND WELL DESIGNED. i WILL LIKE TO OWN ONE. HOWEVER, I MAY PREFER A ...
Mitsubishi Pajero Pinin L...
Mamoloko I really want a demo of Hyundai i20 2015 in red or white...pls assist,this is my dream ...
Hyundai i20 1.25 i-Motion
gunasekaran- hi, i want to contact with daewoo motars korea..Bcause i am having daewoo nxiia petrol ...
Daewoo Nexia
cardro Where's the FoRd Sierra LX 2.0 1989 ...
Ford Sierra