CHRYSLER Crossfire Roadster · photos, packages and modifications
Chrysler
. Like the regular
Crossfire
, Mercedes SLK and the old 32 AMG concepts applied to the high performance version of Crossfire. The handmade AMG supercharged six-cylinder was slightly modified and used in this model.
The Chrysler Crossfire Roadster was designed on the concept of R170 platform and with
Mercedes Benz SLK320 models
. More or less 80 percent of the components of this model, derived from
Mercedes Benz
and the engine bay is a component of that model. Apart from that, the model was designed with the track width and wheelbase as the same measures as the SLK model that probably fitted into the Crossfire practically. Even though this model came with both the coupe and roadster configurations, the poor sales of the model made Chrysler to close the production of it in mid-December 2007.
After the unveiling of the coupe version of the Chrysler Crossfire, the first appearance of second generation Chrysler Crossfire was made in less than one year. This car was designed with 3.2L V6 SOHC petrol engine that can provide up to 215 horsepower at 5700 rpm. It was also designed as the model to offer maximum torque of 229 lb-ft at 3000 rpm. The engine was designed in such a way to pair with the standard six-speed manual transmission or with optional AutoStick five-speed adaptive automatic transmission that was electronically controlled.
A table of all modifications of
Chrysler model Crossfire Roadster
Total modifications: 5
Model name
Body type
Door
Po- wer
Trans- mission
0-100 km
Max spd
Fuel
Fuel rate
Chrysler Crossfire Roadster

2005 - 2008

3.2i V6
2
218 hp
6, Manual
6.5 s
242 km
Petrol
10.4 l
Chrysler Crossfire Roadster

2004 - 2008

3.2i V6 Limited
2
218 hp
6, Manual
6.5 s
242 km
Petrol
10.4 l
3.2i V6 Limited
2
218 hp
5, Sequential automatic
6.5 s
242 km
Petrol
10.1 l
Chrysler Crossfire Roadster

2004 - 2006

3.2i V6 SRT6
2
335 hp
5, Sequential automatic
5.3 s
255 km
Petrol
11.0 l
Chrysler Crossfire Roadster

2004 - 2005

3.2i V6 Black Edition
2
218 hp
6, Manual
6.5 s
242 km
Petrol
10.4 l
Similar automobiles of other makers
Latest reviews and tests of
Chrysler

automobiles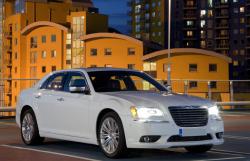 Chrysler 300C - German Stuffing
Article added: 21 December 2012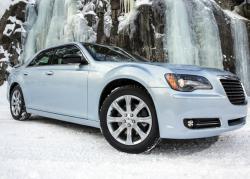 Ready to Chill with Chrysler 300 Glacier AWD Edition
News added: 18 January 2013
Commentaries about «
Chrysler Crossfire Roadster

» car model
Other Chrysler models
Recent commentaries
Paul I love my Chrysler GTS turbo injection 2.2 1988 februari, My father imported this car in ...
Chrysler GTS Turbo
CHRISTOPHER THE VEHICLE LOOK GOOD AND WELL DESIGNED. i WILL LIKE TO OWN ONE. HOWEVER, I MAY PREFER A ...
Mitsubishi Pajero Pinin L...
Mamoloko I really want a demo of Hyundai i20 2015 in red or white...pls assist,this is my dream ...
Hyundai i20 1.25 i-Motion
gunasekaran- hi, i want to contact with daewoo motars korea..Bcause i am having daewoo nxiia petrol ...
Daewoo Nexia
cardro Where's the FoRd Sierra LX 2.0 1989 ...
Ford Sierra