HONDA · short company description
motorcycles
, is a Japan based public multinational corporation.
Honda has his headquarters in the Minato, Tokyo, Japan. Honda trades in shares in the New York stock exchange with the Tokyo stock exchange. Its stocks are also exchanged in Paris, London, Switzerland, Kyoto, Fukuoka, Sapporo, Osaka and Nagoya.
Honda's assembly plants are spread worldwide including the United States, China, Canada, Pakistan, England, Canada, Belgium, Japan, Mexico, Brazil Indonesia, Malaysia, New Zealand, Thailand, Turkey, India, Peru and Taiwan.
Since 1959, Honda has secured the status of being the world's largest motorcycle manufacturer long with being the world's largest combustion engine manufacturer that are volume measured. The number of internal combustion engine produced by Honda annually is 14 million. In 2001, Honda left Nissan behind to gain the No.2 position of Automobile manufacturers in Japan. Honda also succeeded in leaving
Chrysler
behind and reaching the position of being the first fourth largest US automobile manufacturer in the August 2008. In 2010, Honda ranked 7
th
among world's largest automobile manufacturers behind in line of Toyota, GM, Volkswagen AG,
Hyundai Motor Group
,
Ford
and Nissan.
First Japanese manufacturer of automobile to offer a specific luxury brand known as Acura during 1986 was also Honda. Besides its foundation business of motorcycles and automobiles, Honda also deals in manufacturing of marine engines, garden equipment, power generators, personal watercraft, and many other such types of equipment. Honda has also been involved since 1986 in robotic cum artificial intelligence study ad research and have also released their robot, ASIMO in the year 2000. Honda has also undertaken the segment of aerospace through the establishment of GE Honda Aero Engines during 2004 and Honda HA-420, HondaJet which was planned to be released during the year 2011. Development and research work consume 5% of Honda's total revenue annually.
The global Honda Lineup consists of
Accord
,
Civic
, Fit,
Insight
,
CR-Z
,
CR-V
,
Legend
, two Odyssey versions made one designed for North America only whereas the other as one to be sold internationally. Honda was an early on promoter of developing vehicles that provided and lived up to the different requirements and markets all over the world. Honda presents a varied line up according to different countries and may present vehicles that are exclusive to a certain region only. Some examples of this region exclusive vehicles are the latest Odyssey minivan by Honda and Ridgeline which is Honda's initial uni-body, light duty pickup truck. These two vehicles were engineered and designed mainly for North America and these are produced only in that region. Other exclusive region based models include the Honda Civic 5 door hatchback which is confined to Europe only.
Honda since 1955 is the No. 1 motorcycle producer in Japan, ever since it started production. In 1982, at the peak of its production, Honda manufactured 3 million motorcycles per year. By 2006, however this figure reduced to a count of 550000 but was still above the quantities produced by its top three domestic rivals.
Latest reviews and tests of
Honda

automobiles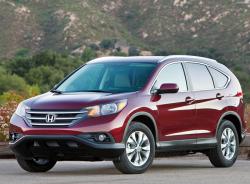 Honda CR-V EXL 4WD 2.0 - Japanese Quality
Article added: 17 July 2012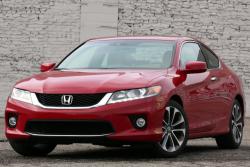 Honda Integrating Siri Into Select Models
News added: 28 January 2013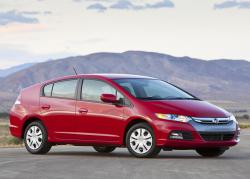 Honda Sells Millionth Hybrid 13 Years after Introducing Insight
News added: 13 October 2012
Commentaries about «
Honda

» company
Other auto makers
Recent commentaries
Paul I love my Chrysler GTS turbo injection 2.2 1988 februari, My father imported this car in ...
Chrysler GTS Turbo
CHRISTOPHER THE VEHICLE LOOK GOOD AND WELL DESIGNED. i WILL LIKE TO OWN ONE. HOWEVER, I MAY PREFER A ...
Mitsubishi Pajero Pinin L...
Mamoloko I really want a demo of Hyundai i20 2015 in red or white...pls assist,this is my dream ...
Hyundai i20 1.25 i-Motion
gunasekaran- hi, i want to contact with daewoo motars korea..Bcause i am having daewoo nxiia petrol ...
Daewoo Nexia
cardro Where's the FoRd Sierra LX 2.0 1989 ...
Ford Sierra