CITROEN · short company description


Citroen celebrated its 90th anniversary in 2009. One of Citroen's major billboard placing was the Eiffel tower from 1925 to 1934.

Citroen as a reflection of its slogan "Creative Technologie" has earned a reputation of revolutionary and innovative engineering. The long line of innovations started with the introduction of the first out of USA industrial vehicle mass production. It was a technique that Gustave Citroen developed when he was mass producing French military armaments during World War 1. Citroen also succeeded in producing the first European all steel bodied vehicles the B-10 in 1924.

Citroen's second goal in innovation came in 1934, when its Traction Avant was featured which was not only the world's first front drive mass produced car but was also among the first vehicles to feature a monocoque style body. Next in line came the world's first hydropneumatic self leveling suspension system by Citroen in 1954, preceded in 1955 by the revolutionary Disc brakes car, the Citroen DS which was a first of a kind in Europe make cars. Citroen also introduced in 1967 the first swiveling headlights available in numerous models which allowed better visibility on winding roads.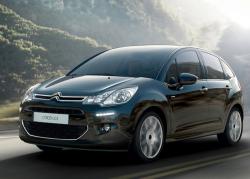 Citroen Prepping Updated C3 for Geneva
News added: 23 February 2013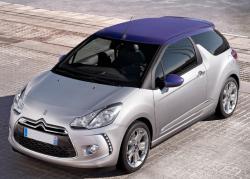 Citroen DS3 Tears the Roof Off
News added: 07 February 2013
Commentaries about «
Citroen

» company
Other auto makers
Recent commentaries
Paul I love my Chrysler GTS turbo injection 2.2 1988 februari, My father imported this car in ...
Chrysler GTS Turbo
CHRISTOPHER THE VEHICLE LOOK GOOD AND WELL DESIGNED. i WILL LIKE TO OWN ONE. HOWEVER, I MAY PREFER A ...
Mitsubishi Pajero Pinin L...
Mamoloko I really want a demo of Hyundai i20 2015 in red or white...pls assist,this is my dream ...
Hyundai i20 1.25 i-Motion
gunasekaran- hi, i want to contact with daewoo motars korea..Bcause i am having daewoo nxiia petrol ...
Daewoo Nexia
cardro Where's the FoRd Sierra LX 2.0 1989 ...
Ford Sierra