CHRYSLER 300M · photos, packages and modifications
Chrysler
introduced the 300 brand as the upgraded one, the current version has come with V6 engines and a front-wheel drive system that can provide efficient performance than its predecessors. When you consider about the engines of 300M, it has designed with choices of 2.7 liter engine that is capable of developing 204 horsepower and 3.5 liter engine that is capable of developing 252 horsepower. The Motor Trend Magazine was named this new model as the Car of the Year 2009. It also reached Car and Driver's Ten Best list for 1999 and 2000.
A table of all modifications of
Chrysler model 300M
Total modifications: 3
Model name
Body type
Door
Po- wer
Trans- mission
0-100 km
Max spd
Fuel
Fuel rate
Chrysler 300M

1999 - 2004

2.7i V6 LE
4
203 hp
4, Automatic
10.0 s
210 km
Petrol
10.5 l
Chrysler 300M

1998 - 2004

2.7i V6 SE
4
203 hp
4, Automatic
10.0 s
210 km
Petrol
10.5 l
3.5i V6 LE
4
254 hp
4, Automatic
8.8 s
240 km
Petrol
10.7 l
Similar automobiles of other makers
Latest reviews and tests of
Chrysler

automobiles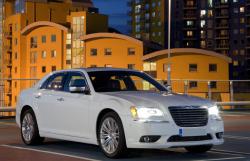 Chrysler 300C - German Stuffing
Article added: 21 December 2012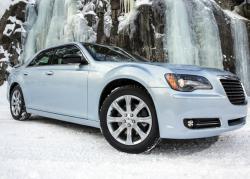 Ready to Chill with Chrysler 300 Glacier AWD Edition
News added: 18 January 2013
Commentaries about «
Chrysler 300M

» car model
Other Chrysler models
Recent commentaries
Paul I love my Chrysler GTS turbo injection 2.2 1988 februari, My father imported this car in ...
Chrysler GTS Turbo
CHRISTOPHER THE VEHICLE LOOK GOOD AND WELL DESIGNED. i WILL LIKE TO OWN ONE. HOWEVER, I MAY PREFER A ...
Mitsubishi Pajero Pinin L...
Mamoloko I really want a demo of Hyundai i20 2015 in red or white...pls assist,this is my dream ...
Hyundai i20 1.25 i-Motion
gunasekaran- hi, i want to contact with daewoo motars korea..Bcause i am having daewoo nxiia petrol ...
Daewoo Nexia
cardro Where's the FoRd Sierra LX 2.0 1989 ...
Ford Sierra