FORD Taurus · photos, packages and modifications
Ford
started to introduce out the oval design concept with this car that was normally claimed in order to inspire people by the logo of the company. This car was integrated with the oval looking dashboard option because of the interior center console and the interior instrument cluster as the completely redesigned one. This model was also featured with the exterior design as the new oval shape. From the starting of 1996, the model came up with the standard passenger airbags. Because of this reason, the Taurus model was made as the first car of its class came up with the dual airbags option. This car became as the best sold car in the United States because of the efficient and well sales at that time.
There was another model released as the complete redesign of the previous model, which was treated as the fourth generation Taurus. Now, Ford had decided to come up with the models that have the lowest production cost which would probably push the manufacturer of the car to go through several modifications. After criticizing the third generation model for the oval-like lines, overall design of this car became as the conservative one. This car was also redesigned with the conservative interior in order to make out the appearance of the rest of the car as the best one.
A table of all modifications of
Ford model Taurus
Total modifications: 5
Model name
Body type
Door
Po- wer
Trans- mission
0-100 km
Max spd
Fuel
Fuel rate
Ford Taurus

2000 - 2003

Taurus
4
203 hp
4, Automatic
8.6 s
210 km
Petrol
0.0 l
Ford Taurus

1998 - 2000

3.0 V6 SE Comfort
4
177 hp
4, Automatic
0.0 s
210 km
Petrol
11.0 l
Ford Taurus

1998 - 1999

3.0 V6 SE
4
129 hp
4, Automatic
0.0 s
210 km
Petrol
9.5 l
Ford Taurus

1996 - 1998

GL
4
129 hp
4, Automatic
0.0 s
180 km
Petrol
9.5 l
LX
4
177 hp
4, Automatic
0.0 s
210 km
Petrol
9.5 l
Similar automobiles of other makers
Latest reviews and tests of
Ford

automobiles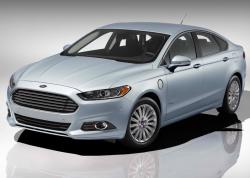 Ford Fusion 2013 - Sedan with Unique Look
Article added: 18 February 2013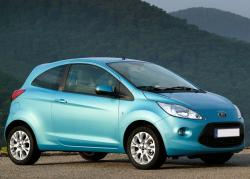 Ford Ka 1.0 - Model With the Lowest Price
Article added: 30 June 2012
Commentaries about «
Ford Taurus

» car model
Other Ford models
Recent commentaries
Paul I love my Chrysler GTS turbo injection 2.2 1988 februari, My father imported this car in ...
Chrysler GTS Turbo
CHRISTOPHER THE VEHICLE LOOK GOOD AND WELL DESIGNED. i WILL LIKE TO OWN ONE. HOWEVER, I MAY PREFER A ...
Mitsubishi Pajero Pinin L...
Mamoloko I really want a demo of Hyundai i20 2015 in red or white...pls assist,this is my dream ...
Hyundai i20 1.25 i-Motion
gunasekaran- hi, i want to contact with daewoo motars korea..Bcause i am having daewoo nxiia petrol ...
Daewoo Nexia
cardro Where's the FoRd Sierra LX 2.0 1989 ...
Ford Sierra