CHRYSLER Daytona · photos, packages and modifications
Dodge
Daytona, which was based on the Chrysler G platform with front-wheel drive hatchback. The upscale near twin version of the Daytona was released in the name of the
Chrysler
. The Daytona was restyled in 1987 and also in 1992 again. This model was slotted between the charger and the conquest and also replaced with the Mitsubishi-based challenger. The
Dodge Avenger
that was built in 1995 by
Mitsubishi Motors
was overcome by Daytona. After the Daytona 500 race in Daytona Beach, Florida Daytona named itself with the name and that too mainly from the Dodge Charger Daytona.
A table of all modifications of
Chrysler model Daytona
Total modifications: 1
Model name
Body type
Door
Po- wer
Trans- mission
0-100 km
Max spd
Fuel
Fuel rate
Chrysler Daytona

1992 - 1993

Shelby
3
155 hp
5, Manual
8.8 s
212 km
Petrol
9.9 l
Similar automobiles of other makers
Latest reviews and tests of
Chrysler

automobiles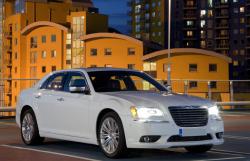 Chrysler 300C - German Stuffing
Article added: 21 December 2012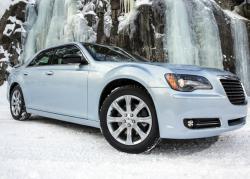 Ready to Chill with Chrysler 300 Glacier AWD Edition
News added: 18 January 2013
Commentaries about «
Chrysler Daytona

» car model
Other Chrysler models
Recent commentaries
Paul I love my Chrysler GTS turbo injection 2.2 1988 februari, My father imported this car in ...
Chrysler GTS Turbo
CHRISTOPHER THE VEHICLE LOOK GOOD AND WELL DESIGNED. i WILL LIKE TO OWN ONE. HOWEVER, I MAY PREFER A ...
Mitsubishi Pajero Pinin L...
Mamoloko I really want a demo of Hyundai i20 2015 in red or white...pls assist,this is my dream ...
Hyundai i20 1.25 i-Motion
gunasekaran- hi, i want to contact with daewoo motars korea..Bcause i am having daewoo nxiia petrol ...
Daewoo Nexia
cardro Where's the FoRd Sierra LX 2.0 1989 ...
Ford Sierra